The Amazing Adventures of Curd The Lion and Us! in the Land at the Back of Beyond
The Lovereading4Kids comment
Reminiscent of the writing of Lewis Carroll and Edward Lear, this brilliant debut children's novel is completely unputdownable as well as being almost uncategorisable. The author has succeeded in delivering on a book that incorporates a terrifically funny yet mysterious story, full of larger-than-life highly improbable characters that I couldn't begin to do justice to by describing them here, other than to say they are wild and wacky and completely original. He's also delivered a story that is full of tongue-in-cheek humour and skilful word-play. It's staggering to think that it was not picked up by one of the mainstream publishers and has instead been self-published by a very determined author/illustrator. It's 174 pages of pure unadulterated pleasure and has consistently been one of Lovereading's top titles since it was published back in 2008. This is a book that will be loved by anyone from 7 to 107. It may not be as widely available nationwide as some books but that's through no fault of the book.
If you would like to buy a copy direct from the author plus have it signed and/or personalised to someone, then please contact Alan direct at alan_gilliland@yahoo.com.
and more commendation:
Brian Sibley, author & broadcaster, WINNER of BEST ADAPTATION for The History of Titus Groan in the BBC Audio Drama Awards, 2012, and author of the official Lord of the Rings and Hobbit film guides, wrote in his Ex Libris blog (excerpts): "Alan Gilliland's delightful book for children (their parents and the young at heart in general)... is a heady mix of the tried and trusted format featuring nursery-toys-come-to-life with riddling, punning, nonsense in the style of Lewis Carroll and Edward Lear punctuating a twisting, turning roller-coaster adventure story filled with dangers, outlandish encounters and weird and wonderful beings....
There are a mass of subtexts and literary and historical allusions within the story (it is not accidental, for example, that the creature encountered named the 'Dodongs' is an anagram of that Carrollian alter ego, 'Dodgson') and readers armed with the map below can trace the route of Curd & Co's adventures in the real location of Brimham Rocks in the Yorkshire Dales. With delightful illustrations by the author, this the perfect read-aloud book for bedtime readers – and their listeners. ...a unique and wonderfully quirky book." (http://briansibley-exlibris.blogspot.co.uk/2012/09/).

In a book regarded as a summation of her life's work, which won her Author Award from the UK Literacy Association academic Margaret Mallett has featured Curd in her book, Choosing Fiction and Non-Fiction 3-11: A Comprehensive Guide for Teachers and Student Teachers in the over 9 section, which is introduced thus,"… (in) the huge and ever-growing number of books falling within the fantasy category… How does the teacher select from so many? … In a necessarily selective account, I have been concerned to pick out some of the best writers and most memorable titles which have survived over the years and which I think are likely to continue to be read."
...and this is what she said about the Amazing Adventures of Curd the Lion and Us:

And in an email reply to Alan Gilliland's thanks, she wrote this week: "Dear Alan, Many thanks for getting in touch. In 'Choosing and Using' I wanted to help student teachers know about some of the very best books for children after my lifetime in teaching children and students. Your book about Curd the Lion is hugely original and imagination stretching. My grandchildren are all 4 and under, but I will be getting them each a copy to treasure in the future. I wonder what you are working on now. You deserve every success.
With warmest regards, Margaret."

A terrific review from one of the top fantasy writers of today, Katherine Langrish:
'This is a really unusual book – with brilliant illustrations, too. Think Edward Lear, Lewis Carroll, lots of wordplay and paradoxical fun, and you'll be there. Not for every child, perhaps, but any budding chess players or crossword puzzle fiends will have a whale of a time. It demands something of the reader, and that's not a bad thing at all.'
Here are some more reviews from some other inspired readers:
Isabelle Hammersley, age 10:
"I just got back from Waterstone's Guildford. When I bought the book I got it signed by the author and he is one of the kindest men I've ever met. Anyway on the book I couldn't put it down ITS AMAZING! Ive read right up to the bit with the Minorbores riddle. I really need to find out what it means. I cant wait till the next book comes out. ITS THE BEST BOOK EVER AND IVE READ HARRY POTTER AND JACKY WILSON BOOKS!!!!!!!!!! LOVE IT AND THE AUTHOR!!!!!!!!!!!!!!!!!!XXXXXX
And it's not just Lovereading and Isabelle that's been caught by the Curd the Lion bug:
Steven Ryan, aged 46, Fareham:
"I have been an avid reader of Terry Pratchett for many years and find it difficult to pick up books from other authors because few seem to combine imagination with wit and ingenious wordplay. I have to say, humble pie has never tasted so good. I picked up "The amazing adventures of Curd the lion in the back of beyond" in Waterstone's bookshop in Fareham not realising that the person I was talking to was the author Alan Gilliland. The artwork on display was very similar to Josh Kirby who does Pratchett's artwork, an instant bonus point. I bought a copy of the book mainly, I have to say, at first for the artwork, but when I got home and read the first few pages I couldn't put the book down. The story is compelling, as good and in places better than any Pratchett book. The Minorbores puzzles are my favourite part of the book (still working on the 3rd puzzle). Overall impression? I loved this book and can't wait for the second. Thanks for the chat we had Mr. Gilliland, you've opened my mind to a new realm."
From Emily Sanders, Dorset
"The Amazing Adventures of Curd the Lion and us is fab. I can't wait to read the story of The Ineffable Emperor. I read the book in about three hours! It is really tricky to put the book down and I can't wait to read it again and again and again. I started last night and finshed it this morning! The day is Good Friday the tenth of April 2009. I bought the book from Alan Gilliland himself after he had told me about the amazing story. I couldn't wait to get home and read it. Also it sounded so fabulous that mum got my best friend called Genevieve one. I absolutely loved it. I know Genevieve will like it. I don't know of another author that can do really great stories and illustrate their story in such a fantastic way. GET THE BOOK, IT'S GREAT!!!"
From Simone Gilson (student)
"Your book detailing Curd's adventures I could read again and again! The way in which it crosses the boundaries of childhood and adulthood imagination was truly inspiring – a magical tour de force through the imagination, that reminds you of what it was to dream as a child and to comprehend as an adult! The illustrations are amazing and all who I have shared the book with have commented likewise. They captured many of the images I had in my head from the days of reading Lewis Carroll and Enid Blyton's The Magic Faraway Tree! Plus as someone attempting her own poetry and looking for new ways of reading, the linguistics used within your book were very inspirational. I have also found myself puzzling over and working out the riddles."
From Henry Alden (Burpham, Guildford)
"I am writing to you because I love your book. It was brilliant I have a couple of questions to ask you. Where do you live? And what is your favourite animal? And what your favourite food? My favourite animal in the book is the hyena. And in real life it is a tiger My second favourite animal is a penguin. I hope you make more books soon."
From Juliette Stuart , aged 11
"I loved your book about Curd the Lion so much! As soon as I got home I read it and I didn't stop until I had finished. I think I read it in about 4 hours flat! My favourite character was Pilgrim Crow and also King Ziggu. Please do the second book quickly. I can't wait until the second book comes out."
From Emily Tout, aged 9, Hampshire
"WOW!!! what a book. i couldn't wait to finish it! [and as i finished it in 24hrs you can see how desperate I was!!!] It had a surprise on each page just waiting to delight anybody reading it. The characters were imaginative and funny at the same time; they always spoke nonsense, which made reading it much more enjoyable. The illustrations are fab and made the characters jump out of the pages. It is the best i've ever read and i've read a few… i.e the whole series of harry potter… i would greatly recommend it to anybody of any age."
From Nathan Hutchison, aged 8, Surrey
"I am writing to tell you your book is great. I love the names, 'Sweeney the Heenie', 'O'Flattery the snake' and 'Pilgrim Crow'. They're so good."
From Lynne Rothwell, aged 10
"A very amazing book about an adventure of nonsense and riddles. I liked the fact that you can go on the same adventure after you have read it. This is the best book I have ever read and I have been inspired to do a book similar (not the same). (Thanks for signing it Alan Gilliland and I will not forget my map, when we go to Yorkshire)
From Tony Benn, longtime Member of Parliament
"A lovely story book with super illustrations for children of all ages."
For even more praise and passion from all sorts of people, then scroll down this page.
Win books 1 & 2 in the Rory Branagan (Detective) Series!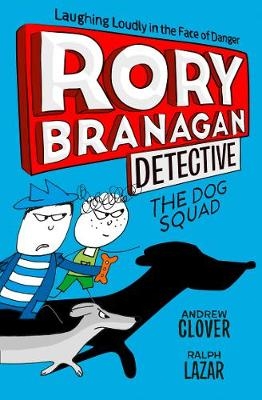 To mark the publication of the second book in the Rory Branagan (Detective) series, we are giving away books 1 & 2 to to THREE lucky winners!
To have a chance of winning one of these great prizes, click the button below. Please note that this draw is open only for UK residents and is free to enter, multiple entries from the same email address will only be counted once. Draw closes on 9 July 2018. The winners will be notified by 16 July 2018.
Good luck!
Synopsis
The Amazing Adventures of Curd The Lion and Us! in the Land at the Back of Beyond by Alan Gilliland
The Twins, Henry and Henrietta, have two Animals each, given by their favourite Uncle. Henry has Curd the Lion and Pilgrim Crow; Henrietta has Sweeney the Heenie (an hyena) and O'Flattery the Snake. One day the Twins are having a St. George-and-the-Dragon battle in Mum's bedroom without permission when they have a dreadful calamity and spill talcum powder all over the bedroom! When Mum finishes telling them off and clearing up she accidentally leaves Curd the Lion and her favourite inherited jewelled brooch unnoticed beside the bed. A raven spots the brooch glinting, flies in and steals it.

Mum, of course, blames the Twins. She says that, unless the brooch is returned before their birthday in four days' time, not only will their Party be cancelled but also their four animals will be given away to the Charity Shop! The Animals realise that, unless they go out, find the Raven and bring the brooch back in time, they will never see the Twins again. Curd the Lion leads the animals out that night, all the way to the Back of Beyond, to find the Great Raven and try to rescue the brooch.

All the creatures they meet along the way give them clues as to how to find the Raven. Meeting first that unfathomable inflatable, Professor Balloonafuss, creatures they encounter include 'His Majesty King Much of a Muchness' the magpie-king, Nook and Cranny the mine-goblins, the miserable Talking Signpost, Queen Mumbie-Bumbee and the Dodongs, who has scales instead of feathers because they are magical so that he hides them on the inside.

By the time they enter Holywood, with its Barguest Dog, the Great-and-Terrible Minor-Bore, knightly Sir Rush and his Kalandar, their route has become so riddled with pitfalls and the talk of the beasts so twisted, the animals can hardly tell whether they are coming or going. Reaching at last the Rocks of Brimstone and the Corbie-stone, lair of the Great Raven, the animals discover both friends and foes converging on this pivotal rock.

A great battle ensues…
And that's all we're prepared to tell you... Now you need to read it!


AND ALMOST FINALLY, there's a unique little extra to the book...
The author has included the first three chapters of a second adventure, 'The Ineffable Emperor, or, Travels in the Land of Nod in the Great Sea of Slumber', as a kind invitation to readers to ask for more. No illustrations (though there will be of course, in the real book).

AND FINALLY, FINALLY THE MAP & LOCATION (picture of the Map, p 6))
This is a fantasy you can walk through in real life! Using the three-dimensional map at the beginning, the reader can visit the place where the story is set: Brimham Rocks, a National Trust site in the Yorkshire Dales. It is close to Fountains Abbey, West of Ripon and North of Harrogate.
Starting on the footpath beside the Twin's house, you can follow the adventures of Curd and his friends, finding the story's landmarks along the way, including the mine-entrance, the waterfall and footbridge, the cliff, the Minorbore's twisty tree in the Holywood (hollywood) and so on, all the way to the Rocks themselves, where you can trace the path they took along the ridge, through the great crack in the rock and on up to the great Corbie Stone itself.
But stick to rights of way, don't go down mine-tunnels and be very careful climbing on the rocks (children, only under supervision).
Reviews
The Amazing Adventures of Curd the lion and Us is the story of four soft toys who go on an adventure to the Back of Beyond. Once you've decided that soft toys do these things, it's perfectly natural. After all, what is Winnie the Pooh if not a soft toy? Just the idea of calling a toy lion Curd the Lion requires a sense of humour, and the book is riddled with puns and other playful twists of words and phrases. Most of them will pass over the heads of young readers, but an adult will have fun. ('What is pondering? It's what you do by a pond.') And I reckon that reading this book aloud to a child would be the most fun. It's quite long, at over 150 pages, and the pages are large to accommodate all the pictures.

Obviously the toys love their children, so they set out to find the brooch, because Curd actually witnessed it being taken by the Great Raven. They encounter many creatures and many dangers en route to the Back of Beyond, but Curd's bravery and wisdom gets them there and back. Naturally.

The black and white illustrations are magical, although I have to admit to being slightly scared by the man in the moon on the cover." The Bookwitch


"Gilliland's tale, of a bunch of soft toys that go on a fantastic journey to recover a precious brooch nabbed by a raven, is pitched just right for children of a certain age who are bound to ask: "Do they get the brooch back?" In the wrong hands, a story about a bunch of soft toys going on a great adventure could be sickly sweet, but Gilliland succeeds in making his story funny and mysterious. He has produced such a distinctive story, both in terms of presentation, and imaginative reach, that I feel convinced he has a hit on his hands." Oxford Mail
"His wonderfully crafted debut will enchant children and amuse adults in equal measure. Improbable characters leap from the page amid a sea of riddles and rhymes as the tale unfolds and, like so many great works of children's literature, Gilliland wrote it for his own children. The whimsical story is beautifully illustrated by Gilliland's own pencil drawings, which hark back to a time when children's books weren't part of some huge merchandising drive." Yorkshire Post

"There's a hint of Hobbit, a touch of Alice in Wonderland, an echo of Lear and even a nod in the direction of Terry Pratchett in this phantasmagorical fantasy quest which is an epic entertainment for both children and adults alike. Nonsensical and whimsical – and beautifully illustrated – this story is as delightful on the eye as it is dazzling in the imagination. Go with the flow and you're in a magical world in which impossible creatures leap from the pages…" Northern Echo

"Excellent work…" Derek Walcott, Nobel Laureate
"The best thing to have happened to children's literature since Alice went through the looking-glass. Delightful – in the magical tradition of George Macdonald, but with an extra dimension of nonsense and wit of its own. Gilliland's mix of upside-down logic and serious whimsy is nonsense of the highest calibre." John Gray, philosopher and author of 'Straw Dogs'.
About the Author

Loading similar books...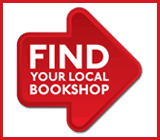 Other Formats

Book Info
Format
Hardback
Author
Alan Gilliland
More books by Alan Gilliland

Author's Website

Publisher
Raven's Quill Ltd
Publication date
20th October 2008
ISBN
9780955548611
Categories
---
I love 'LoveReading 4 kids' because they let you read and learn things you'd never dreamed of learning before.

Emily Horncastle – age 11
I love finding new books to read. My mummy and me look at the new ones coming out. I have written reviews of some of them!

Jessica Cobbin – age 7
I think Lovereading4kids is an amazing company because of the friendly staff and the fabulous chance to read great books before publication.

Adam Graham
We love Lovereading4kids because it promotes reading choices, new authors and a sense of community for children of all ages!

Rachel Bridgeman
It is fantastic, you get to read lots of books and you always find something new and amazing in them.

Erica Motoc, age 7
We love Lovereading as my 5 year old loves to read new books before anyone else has a chance, she says it makes reading exciting!

Tracey Chorley
It is THE website to use for narrowing down your search for any book. Definitely knocks the socks off any other book review website.

Nickey and Tomasz Hawryszczuk
It's so easy to find the right book for your child. Such an easy-to-use, yet in-depth website. 100% reliable.

Pippa, Jack, Liam & Matthew Wils