Level 2
Lovereading4kids Price £5.24
RRP £6.99 saving £1.75 (25%)
This format is currently not available at Lovereading4kids. See 'Other Formats' for alternatives including eBooks.
The Lovereading4Kids comment
February 2013 Debut of the Month. In this sci-fi fantasy full of inventive technical detail and shot through with a love affair, Felicia Ward, living in a pod chamber with all the other drones who are trapped in Level 2 the regular waiting room between earth and heaven, spends her time accessing different memories. Some are her own including memories of her childhood, friends and especially her former boyfriend for whom she yearns. That's normal. More worryingly, she can access the thoughts and memories of other people and soon Felicia finds herself picking up information about a rebellion that the drones are planning…

-----------------------------------------------------------------------------------------
In addition to our Lovereading expert opinion for Level 2 a small number of teenagers were lucky enough to be invited to review this title. Here's a taster....''Level 2 was probably one of the best books i have ever read. I just couldn't get enough of it.' Scroll down to read more reviews...
The author is a keen blogger and runs the popular YA literature blog http://presentinglenore.blogspot.com.
Film rights have already been acquired by CBS, makers of The Woman in Black and Salmon Fishing in the Yemen.
Synopsis
Level 2 by Lenore Appelhans
Felicia Ward is dead. Trapped in Level 2, the hive-like waiting room between Earth and Heaven, she has spent endless days downloading and replaying memories of her family, friends, boyfriend, and the guy who broke her heart. Now a rebellion is brewing in this limbo world, and Felicia is the key...
Suspended between Heaven and Earth, Felicia Ward must make a choice between two worlds, two lives and two loves. Her decision will change everything.
Reviews
Katy Panter, 15....the suspense consumes you, making this book a non-put-down-able and unforgettable read...Click here to read the full review
Daisy Pennock, 13 - This is an explosive debut novel, from an amazing new writer and I really enjoyed this book! Click here to read the full review
Emer O'Brien, 13 - ...an excellent read; halfway between fantasy and science fiction. I would suggest it to anyone who likes adventure. Click here to read the full review
Chloe Sheehan, 14 - I think the writer really made you feel part of the book at this moment, it's really very special. Click here to read the full review
Safiyah Afghan - an excellently crafted book full of adventure, friendship, redemption, romance and true love. Click here to read the full review
Hannah Glenton, 16 - I cannot describe my love for this book; I read it in one sitting and couldn't sleep afterwards for thinking about it ... Click here to read the full review
Jhaneel - The ending was a lovely twist, which I was very happy to see. PERFECT!! ... Click here to read the full review
Ayesha Afghan mixes genres together such as romance, action, thriller, afterlife and many more to make a book that is completely out of this world ...Click here to read the full review
Georgina Rowe, 15 a good book with a great story-arch, which I would recommend for sci-fi or dystopian lovers with a keen eye for the unique...Click here to read the full review
Rachel Bourn This is an innovative and astounding story which will stay fresh in your mind for a long time ... Click here to read the full review
Gemma Bees, 16 I really enjoyed reading this book. It has a really good storyline and a very sweet ending...Click here to read the full review
Zoe Crook Overall, Level 2 is a wonderful YA book and a great addition to your bookshelf. Click here to read the full review
'An absorbing sensitive read' Kirkus
'A thought-provoking read' Fictions Blog
'Unique, well written and compelling' Proud Book Nerd Blog
About the Author

Loading similar books...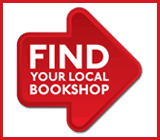 Other Formats

Book Info
Format
Paperback
320 pages
Author
Lenore Appelhans
More books by Lenore Appelhans
Author 'Like for Like' recommendations
Author's Website
Author's Tweets
Thu, 23 Jul 2015 @ 18:11


Chasing Before is only 1.99 on kindle today!! http://t.co/4FZHPoX1PF

Mon, 13 Jul 2015 @ 22:45


#vcfa class name reveal #themepunks https://t.co/iD5EuRrqmb

Sun, 5 Jul 2015 @ 20:36


Do I look like someone who has a sandwich in my bag?!

Sun, 5 Jul 2015 @ 20:35


The customs guy was psychic. "Do you have a sandwich?" He asked. "Why yes! But how could you know that?" I replied

Sun, 5 Jul 2015 @ 20:32


The agriculture guys were super friendly and fun (I was checked bc I had a sandwich) and the TSA lady sang to us.
Publisher
Usborne Publishing Ltd
Publication date
15th January 2013
ISBN
9781409546740
---
Categories
---