Book Info

Loading other formats...
Format
Hardback
32 pages
Interest Age: From 3

Publication date
28th April 2011
ISBN
9780007388110
Children's Author 'Like-for-Like' recommendations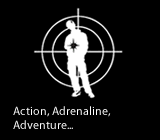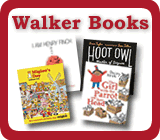 Need to send a gift?
Click to buy book vouchers
My Henry
---

Sorry our supplier is out of stock
Try our price comparison engine
Lovereading4kids Price: £5.99
RRP: £7.99 Saving £2.00 (25%)
Synopsis
My Henry by Judith Kerr
Through charming verse and glowing illustrations, Judith Kerr takes us on a magical and moving journey that proves love really does conquer everything. A truly special picture book destined to be loved and treasured by children and adults alike for years to come. It's things we've never tried before That are the greatest fun, Like riding on a dinosaur, Which I had never done. Married couples are used to little trips together. Henry's wife can see no reason why they should stop just because one of them is no longer around. In fact she can't help going a little bit over the top, imagining all sorts of wonderful outings, including dinosaur rides and dolphin drawn water ski sessions. In the end however, even the most magical and exotic daydreams can never quite compare to their past everyday life together. Fom the bestselling author of The Tiger Who Came To Tea.
---
Reviews
My Henry is as charming as her other works... For all the depth of underlying emotion, there's a celebratory feel to it, an unfeigned lightness of spirit that, throughout her life, has been a great boon. Cassandra Jardine, The Telegraph It bears all her trademarks, lively illustration, a cheerful blend of the everyday and the fantastic... A deeply poignant yet ultimately uplifting tale... Giulia Rhode, Sunday Express In this moving picture book, [Judith Kerr] explores in charming verse the magical and wondrous adventures a widow imagines for herself and her recently deceased husband. The Lady Praise for 'One Night in the Zoo': Lovely... uses soothing, pastel illustrations and exotic animals to make basic counting seem unintimidating. Daily Telegraph A magical rhyming tale
The Times
Praise for 'Twinkles, Arthur and Puss': A very engaging take on feline behaviour The Bookseller Praise for 'The Tiger Who Came To Tea': A modern classic. The
Independent
This book has enduring charm and young children will delight in the preposterous notion of a tiger creating mayhem in the house.
Junior
Magazine Praise for 'Mog the Forgetful Cat': Grandparents are likely to get as much fun out of seeing it again as the new generation of fans just learning to read! Choice Magazine Praise for 'Goodbye Mog': Kerr's warmth, humour and honesty make this an engaging introduction to a difficult topic. Financial Times A supremely sensitive story.
The Times
---
About The Author
Judith Kerr was born in Berlin in 1923 but escaped from Hitler's Germany with her parents and brother in 1933 when she was nine years old. Her father was a drama critic and distinguished writer whose books were burned by the Nazis, because he dared to speak out against the regime. The day after the family left Berlin, the authorities came to arrest them, and throughout the war there was a price on her father's head. Judith and her family passed through Switzerland and France before finally arriving in England in 1936. Judith wrote about her experiences in her classic autobiographical story, When Hitler Stole Pink Rabbit.
Judith won a scholarship to the Central School of Arts in 1945, and since then has worked as an artist, television scriptwriter and, for the past thirty years, as an author and illustrator of children's books. Judith was married to the scriptwriter Nigel Kneale, who died in 2006, most famous for the hit sci‐fi series Quatermass. Her son is the writer Matthew Kneale who won the Whitbread Book Award for The English Passengers. Judith lives in south‐west London.
In addition to the trilogy Out of the Hitler Time (which comprises When Hitler Stole Pink Rabbit, Bombs on Aunt Dainty and A Small Person Far Away), Judith is renowned for her favourite feline creation, Mog. This enduringly popular character has charmed generations of children and has starred in a whole stream of books. Mog books have featured on bestseller lists for the past 30 years and have sold more than 4 million copies.
The Tiger Who Came to Tea was Judith's first picture book and was published in 1968. She wrote it after telling the story at bedtime to her daughter Tracey and son Matthew. Lady Antonia Fraser was one of the first people to review the book and called it, "a dazzling first book," that would make children "scream with delicious pleasure at the dangerous naughtiness of the notion." The book has become a classic and appeared in the Telegraph's list of top children's books of all time. It has sold over 5 million copies, and celebrated its 40th Anniversary in October 2008. The Tiger Who Came to Tea was recently made into a stage play written by David Wood and produced by Nick Brooke, which has toured the UK.
Judith Kerr's new picture book, One Night at the Zoo, will be published in September 2009. There will be a retrospective exhibition of her work opening this year at Seven Stories: The Centre for Children's Books in Newcastle. The exhibition will then tour the UK.
Emily Gravett on Judith Kerr:
'I read The Tiger Who Came to Tea when I was a child and loved it. I remember being obsessed with the bit where the tiger came and drank all the water in the tap. I think it was the domesticity of it, that this person was at home and that this could actually happen. It was so matter-of-fact. Nothing really happens but it's still somehow magical.
'Kerr keeps the text very simple, and the illustrations give you clues as to how you should read it. In her Mog books, you can look at Mog's face to see how shocked or dramatic the action is. He is just a funny cat, with a woebegone expression.
'If you mention Mog or The Tiger Who Came to Tea to someone under 40, they just smile – and that's the reaction a children's book should give: it should provoke a gut feeling.' (The Guardian)
More books by this author