Book Info

Loading other formats...
Format
Paperback
352 pages
Interest Age: From 9

Publisher
Puffin Books an imprint of Penguin Books Ltd
Publication date
6th May 2004
ISBN
9780141317267
Children's Author 'Like-for-Like' recommendations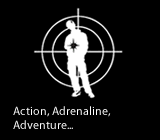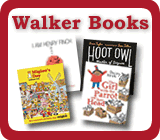 Need to send a gift?
Click to buy book vouchers
Lionboy
---

This title is in stock

RRP: £7.99 Saving £2.00 (25%)



Synopsis
Lionboy by Zizou Corder
Charlie Ashanti, the hero of LIONBOY, speaks cat - the language of all cats wild and domestic alike. His unusual talent helps him on his quest to find his kidnapped parents who have discovered a cure for asthma. The local cats of his home town (a futuristic London) start him on his search to solve the mystery of his missing parents, which leads him across the channel on board a circus ship bound for Paris. It is on this wonderful vessel that Charlie establishes a close relationship with the homesick circus lions who become his accomplices. But Charlie is in danger, for close behind him on his trail, is a crony of the mysterious group who have kidnapped his parents. They want Charlie too.
---
About The Author
Zizou Corder is the not-so-secret identity of Louisa Young and her daughter Isabel Adomakoh Young, who have been writing together since Isabel was seven. They have previously written four books: the Lionboy trilogy and Lee Raven, Boy Thief. They wander the world in a gilded balloon, and have 17 pet ducks and 8 miniature grand pianos, as well as Zizu the lizard and a dead tortoise.
A Q&A with the authors:
What was your inspiration for this book?
Looking out to the north over the beautiful island of Zakynthos got us thinking about the period in time when the ancient Greek myths started to fade and history started to take over…
Are any of your characters based on real people?
All of them. Pericles and Aspasia are real people, from true history, and the
others are all a bit like us.
What was the last film that blew you away?
The Diving Bell and the Butterfly was on the TV last night. It makes you feel utterly grateful for really simple things – like legs and a voice.
If you were invisible for a day what would you do?
Go everywhere you're not allowed! Or whisper in people's ears. Especially evil leaders – tell them you're the ghost of their grandmother and they're to stop being evil.
More books by this author