Book Info

Loading other formats...
Format
Paperback
304 pages
Interest Age: From 14

Publisher
Penguin Books Ltd
Publication date
1st July 2010
ISBN
9780141326108
Children's Author 'Like-for-Like' recommendations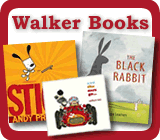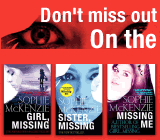 Need to send a gift?
Click to buy book vouchers
iBoy
---

This title is in stock

RRP: £7.99 Saving £2.00 (25%)



Synopsis
iBoy by Kevin Brooks
IBoy is a thrilling young adult novel from Kevin Brooks. Before the attack, sixteen-year-old Tom Harvey was just an ordinary boy. But now fragments of a shattered iPhone are embedded in his brain and it's having an extraordinary effect...Because now Tom has powers. The ability to know and see more than he could ever imagine. And with incredible power comes knowledge - and a choice. Seek revenge on the violent gangs that rule his estate and assaulted his friend Lucy, or keep quiet? Tom has control when everything else is out of control. But it's a dangerous price to pay. And the consequences are terrifying... A compulsive, atmospheric mystery . ( Sunday Times ). A masterly writer, and this book would put many authors of 'grown up' detective fiction to shame . ( Mail on Sunday ). Kevin Brooks is the award-winning author of nine gripping teenage novels, usually with a thrilling detective twist. His novels, Being , Black Rabbit Summer , Killing God (published as Dawn in the USA ) and Naked are also available from Penguin. Kevin's brand new novel, The Bunker Diary , will be published in 2013. If you enjoyed iBoy and want to get inside more of your favourite books, then check out spinebreakers.co.uk for exclusive author interviews, competitions, and much more.
---
Reviews
[Kevin Brooks'] pacey plots, masterly style and philosophical ideas in novels such as Martyn Pig, Killing God and Black Rabbit Summer have made him a cult among teens. This, though, is the big one. Its power as literature draws on a reality that few adult novelists have the stomach to address. It should be read by everyone. -- Amanda Craig
The Times
Children's Book of the Month: Gripping, streetwise and profound. -- Geraldine Brennan The Observer 20100711 iBoy is a hugely readable revenge fantasy...confoundedly gripping. -- Nick Tucker
Independent on Sunday
---
About The Author
It was the publication of Martyn Pig that changed everything. After being turned down by a number of publishers, Kevin Brooks sent his manuscript to The Chicken House, who jumped on the chance to publish it. They released Martyn Pig in the spring of 2002. In the U.K, the book went on to be short-listed for the Carnegie Medal and win a Branford Boase Award for a first best novel. And in the United States, it was named a Publishers Weekly Flying Start and an ALA Book of the Year, among its many accolades.
One of Brooks' favorite genres is the detective novel, and this shows in his writing, "I think my awareness of plot comes from having read a lot of crime fiction. When Martyn Pig came out, the reviewers were saying things such as 'well plotted' novel. I found that surprising because I didn't have any idea that I could plot or structure a story. I do plan, but I'm not consciously aware that I'm building a plot that creates good suspense; it comes naturally because I've soaked myself in those sorts of plots."
Why did he decide to write for children? "There are not many differences, I don't think, between writing for children and writing for adults," Brooks says, "because children aren't that different from adults. But I would say the story is the main thing, with children. With adults you might use different styles and structures, perhaps indulge in fiddly niceties. Writing for children brings you down to basics."
More books by this author