Book Info

Loading other formats...
Format
Paperback
352 pages
Interest Age: from 12

Publisher
Puffin Classics an imprint of Penguin Books Ltd
Publication date
25th November 2010
ISBN
9780141337272
Children's Author 'Like-for-Like' recommendations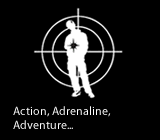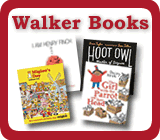 Need to send a gift?
Click to buy book vouchers
Gulliver's Travels
---





---

Sorry our supplier is out of stock
Try our price comparison engine
Lovereading4kids Price: £5.24
RRP: £6.99 Saving £1.75 (25%)
Synopsis
Gulliver's Travels by Jonathan Swift
Shipwrecked and cast adrift, Lemuel Gulliver wakes to find himself on Lilliput, an island inhabited by little people, whose height makes their quarrels over fashion and fame seem ridiculous. His subsequent encounters give Gulliver new, bitter insights into human behaviour.
---
Reviews
'A masterwork of irony... that contains both a dark and bitter meaning and a joyous, extraordinary creativity of imagination. That is why it has lived for so long.' Malcolm Bradbury
---
About The Author
Jonathan Swift
(1667-1745), Irish author and journalist, the foremost prose satirist in the English language. Swift's best known work is Gulliver's Travels (1726).
More books by this author