Book Info

Loading other formats...
Format
Paperback
240 pages
Interest Age: from 9 to 11

Publisher
Corgi Childrens an imprint of Random House Children's Publishers UK
Publication date
1st January 2009
ISBN
9780552556262
Children's Author 'Like-for-Like' recommendations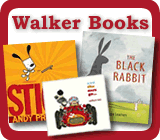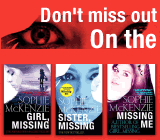 Need to send a gift?
Click to buy book vouchers
Barnaby Grimes 3: Barnaby Grimes: Legion of the Dead
---

This title is in stock

RRP: £5.99 Saving £1.50 (25%)



Synopsis
Barnaby Grimes: Legion of the Dead by Paul Stewart, Chris Riddell
Barnaby Grimes is a tick-tock lad, high-stacking his way across the rooftops of his city in search of adventure and mystery. In each tale, he encounters a supernatural force and must battle the horrors that await him. In Legion of the Dead , Barnaby finds himself embroiled in a plot that includes a legion of zombies raised from the dead. In Dickensian times, people were terrified of being buried alive, and so were left in their coffin with a wire, attached to a bell, running from above the ground, down through the earth and the lid of the coffin, and tied to the little finger of the buried body. Those who found themselves awake in the darkness of their coffin could wiggle their finger and summon help. And so one night, Barnaby makes a shortcut through a graveyard and is horrified to hear the tinkling of dozens of little bells...
---
Reviews
The story maintains tension and momentum throughout, ably supported by illustrations which extend the quick-thinking hero - of whom, I am sure, we'll hear much more Carousel 20090301
---
About The Author
Paul Stewart was born in London in 1955 and went to university in Lancaster. He then spent a year picking oranges in Greece, followed by a creative writing course at the University of East Anglia. Before becoming a full time writer, Paul taught English as a foreign language and lived in Germany and Sri Lanka for a while.
His first book, The Thought Domain, was published in 1988 and he has written at least one a year since then.
Paul met artist Chris Riddell because their children went to the same school, and they have done many joint projects with Paul writing the story and Chris illustrating it.
Amongst Paul's most popular titles are Dogbird, a funny story about a bird that barks like a dog, and the Football Mad stories. Blobheads and Beyond the Deepwoods are two collaborations with Chris Riddell, and Blobheads is being turned into a cartoon series.
Paul works every single day of the year apart from Christmas day. He lives in Brighton with his wife [who's a primary school teacher] and their son and daughter.
More books by this author