Book Info

Loading other formats...
Format
Paperback
288 pages
Reading Age:

Publisher
A & C Black Publishers Ltd an imprint of Bloomsbury Publishing PLC
Publication date
27th February 2004
ISBN
9780713667189
Children's Author 'Like-for-Like' recommendations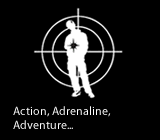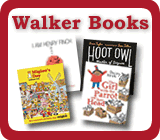 Need to send a gift?
Click to buy book vouchers
Ultimate Book Guides: The Ultimate Book Guide Over 600 Good Books for 8-12s
---

In Stock (Delivery time 1-2 weeks)

RRP: £12.99 Saving £3.25 (25%)



Synopsis
The Ultimate Book Guide Over 600 Good Books for 8-12s by Anne Fine
WITH THIS BOOK, 8-12s WILL NEVER AGAIN CRY, 'WHAT WILL I READ NEXT?' The only reference needed - a fully up-to-date guide to the best children's books around - from classics to titles published to the end of 2003. The funny, friendly and frank recommendations have been personally written for children by many of their favourite and best-known authors including Anthony Horowitz, Jacqueline Wilson, David Almond, Celia Rees, Darren Shan and Dick King-Smith. Each entry is cross-referenced to other books that readers are bound to enjoy. Plus, there are features on the most popular subjects around, including fantasy, animal stories, school stories and adventure. Illustrated with newly commissioned artwork, and book covers.
---
Reviews
...this is a wonderful treasure trove of ideas for reading for children. A wonderful resource which should help to ensure that children read what they enjoy and enjoy what they read. The Good Book Guide (March 2006)
---
About The Author
Anne Fine was our Guest Editor in July 2011. Click here to see the books she selected.
Anne Fine was born and educated in the Midlands and now lives in County Durham. She has written numerous highly acclaimed and prize-winning books for children and adults.
Her novel The Tulip Touch won the Whitbread Children's Book of the Year Award; Goggle-Eyes won the Guardian Children's Fiction Award and the Carnegie Medal and was adapted for television by the BBC; Flour Babies won the Carnegie Medal and the Whitbread Children's Book of the Year Award; Bill's New Frock won a Smarties Prize, and Madame Doubtfire became the major feature film 'Mrs Doubtfire' starring Robin Williams. Anne was named Children's Laureate in 2002 and made an OBE for services to children's literature in 2003.
Click here to read a Q&A with the author or click here to read an extended biography in which Anne talks about her writing.
More books by this author