Book Info

Loading other formats...
Format
Paperback
64 pages
Interest Age: 7+

Publisher
Walker Books Ltd
Publication date
3rd March 2011
ISBN
9781406330601
Children's Author 'Like-for-Like' recommendations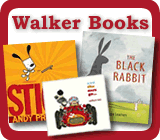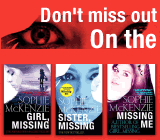 Need to send a gift?
Click to buy book vouchers
Pirate Diary
---

This title is in stock

RRP: £6.99 Saving £1.75 (25%)



Synopsis
Pirate Diary by Richard Platt
This title presents the swashbuckling adventures of Jake Carpenter, cabin boy. The twenty-third of September, 1716. I write this on my last day at home. Tomorrow I am to join my Uncle Will aboard his ship and become a sailor. Will has told me of sea monsters and mermaids and has sailed through a hurricane. Maybe I shall see these things for myself! Nine-year-old Jake Carpenter does indeed see all this - and more, when his ship, the Greyhound, is captured by pirates and he embarks on an exciting new life on the wrong side of the law. Follow his adventures in this swashbuckling account of pirate life, by the creators of the acclaimed Castle Diary. Pirates have enduring appeal and this book is packed with information and fun facts about swashbuckling seafarers of the 1700s.
---
Reviews
* Gory and glorious - fiction underpinned by facts in a rip-roaring yarn by Richard Platt, sumptuously illustrated by Chris Riddell.
Sunday Times
---
About The Author
As an artist
I've written about 60 books, mostly factual books for children. My first children's book was Incredible Cross Sections, which had fantastic illustrations by Stephen Biesty. One of the things I enjoy most about writing is that it gives me the chance to work with wonderful illustrators. When Chris Riddell drew the pictures for Castle Diary and Pirate Diary he managed to capture the characters of all the people in the stories exactly as I'd imagined them. I also love writing because people pay me to find out all this fascinating stuff about strange, wacky and obscure subjects. I spend far more time than I should trying to find amazing facts that bring a subject to life. I trawl through books at home (I've got 2500) and in dusty libraries.
More books by this author