Book Info

Loading other formats...
Format
Paperback
32 pages
Interest Age: 3 years +

Publisher
Walker Books Ltd
Publication date
2nd February 2012
ISBN
9781406337785
Children's Author 'Like-for-Like' recommendations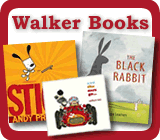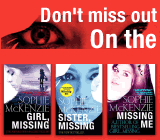 Need to send a gift?
Click to buy book vouchers
Mole's Sunrise
---


---

This title is in stock

RRP: £5.99 Saving £1.50 (25%)



Synopsis
Mole's Sunrise by Jeanne Willis
Mole had never seen the sunrise. 'I'd love to see it', he said. When his good friends, Vole, Rabbit, Squirrel and Sparrow take him down to the lake to show him the sunrise, their vivid descriptions help him to see it in his mind and he is able to imagine the rising sun and experience its beauty for himself.
---
About The Author
Jeanne has been writing since she was five and has published over 150 books across all genres from picture books to teen fiction. She has had other strange jobs alongside being an author, including cowboy boot seller and reptile vet's assistant and once conducted the school orchestra in concert despite not being able to read a note of music or identify the instruments. As well as cats, rabbits, hamsters, dogs, fish and rats, she has owned a garter snake called Betty, a 25 years old smooth-clawed toad called Dave, an axolotl, newts, locusts and some giant hissing stick insects. She was once thrown out of her religious studies class at school by the Reverend Brown for writing rude poems. She was the Blue Team Captain at Junior School, sprinted for the county and can still do cartwheels.
She has won numerous awards including the Red House Children's Book Award, the Smarties Prize and the Sheffield Children's Book Award. She lives in North London.
Photo credit: Justine Stoddart
More books by this author