Book Info

Loading other formats...
Format
Paperback
304 pages
Reading Age:

Publisher
Marion Lloyd Books an imprint of Scholastic
Publication date
4th May 2009
ISBN
9781407110912
Children's Author 'Like-for-Like' recommendations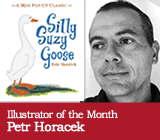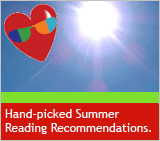 Need to send a gift?
Click to buy book vouchers
Mortal Engines Quartet: Mortal Engines
---

Sorry our supplier is out of stock
Try our price comparison engine
Lovereading4kids Price: £5.24
RRP: £6.99 Saving £1.75 (25%)
Synopsis
Mortal Engines by Philip Reeve
Mortal Engines launched Philip Reeve's brilliantly-imagined creation, the world of the Traction Era, where mobile cities fight for survival in a post-apocalyptic future. The first installment introduces young apprentice Tom Natsworthy and the murderous Hester Shaw flung from the fast-moving city of London into heart-stopping adventures in the wastelands of the Great Hunting Ground. Repackaged with a stunning double cover and eye-catching new brand look that features the famous recycled 'Old-Tech' of Reeve's fantastic world.
---
About The Author
Philip Reeve was our Guest Editor for June 2012. Click here to see his books and some that inspired him.
Philip Reeve was born and raised in Brighton, where he worked in a bookshop for years while also producing and directing a number of no-budget theatre projects. Philip then began illustrating and has since provided cartoons and jokes for around forty books, including the best-selling Scholastic series Horrible Histories, as well as Murderous Maths and Dead Famous. He's been writing stories since he was five, but Mortal Engines was the first to be published.
Mortal Engines defies easy categorisation. It is a gripping adventure story set in an inspired fantasy world, where moving cities trawl the globe. A magical and unique read, it immediately caught the attention of readers and reviewers and won several major awards. Three more Predator Cities novels followed, and Philip's latest project are the Fever Crumb books, prequels set centuries before the events of Mortal Engines. Philip has also written Buster Bayliss, a series for younger readers, and stand alone novels including Here Lies Arthur, which won the Carnegie Medal. Philip lives in Devon with his wife and son and his interests are walking, drawing, writing and reading.
Click here to see a Philip talking about his new adventure book, Oliver and the Seawigs, a collaboration with Sarah McIntyre.
Philip Reeve's fiction publisher, Marion Lloyd, describes his Predator Cities series:
"..inspiring adventure stories, in whose futuristic, post-apocalyptic setting, moving cities trawl the Earth. They attack and consume each other in wastelands where natural resources are scarce, and Ancient technology is fought for. Fast-paced, sometimes violent, always surprising and original, Reeve's epic sequence of love, war and adventure are richly rewarding for both adults and children."
Praise for Philip Reeve:

'Conveys big truths while being witty and playful...clever and moving' - The Sunday Times on Fever Crumb

'Intelligent, funny and wise' - Literary Review on Fever Crumb

'I felt as if the pages themselves were charged with electricity... Fever Crumb is a terrific read, a sci-fi Dickens, full of orphans, villains, chases and mysteries' - Frank Cottrell Boyce in The Guardian on Fever Crumb

'Reeve drives his juggernaut of a talent through the streets of a mob-crazed futuristic London with Cecil B DeMille grandeur. Resent being suckered into sequels? Fever Crumb is a complete story – but it may prove addictive' - Geraldine McCaughrean, Daily Telegraph on Fever Crumb

'A bold, brightly honed narrative that grabs and holds the attention from the start' -
Interzone on Fever Crumb

'A masterpiece' - Sunday Telegraph

'Big, brave, brilliant' - Guardian

'A majestic achievement' - Sunday Times

'Mind bogglingly well-imagined' - Independent

'Marvellous… utterly captivating in its imaginative scope and energy' - Daily Telegraph

'Brilliant… an absorbing and emotionally engaging work' - Amanda Craig, The Times
More books by this author