Book Info

Loading other formats...
Format
Paperback
176 pages

Publisher
Dark Horse Comics,U.S.
Publication date
6th August 2008
ISBN
9781595821164
Children's Author 'Like-for-Like' recommendations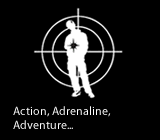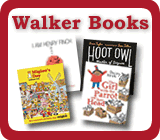 Need to send a gift?
Click to buy book vouchers
Robots and Donuts
---

Sorry our supplier is out of stock
Try our price comparison engine
Lovereading4kids Price: £14.24
RRP: £18.99 Saving £4.75 (25%)
Synopsis
Robots and Donuts by Eric Joyner, Eric Joyner
In the years following World War II one of the major exports from Japan wasn't cars or electronic equipment, but toys, specifically tin toys. Crafted in the shapes of submarines, planes, trains, cars and horses, one of the most popular motifs were toy robots. Constructed in virtually every shape imaginable from the 1940s throughout the 1960s, these toys are fondly remembered by collectors today, and ranged in appearance from horror to science fictional characters. Today, these toys are not only fondly remembered by collectors but are being recreated for a whole new generation! Capturing this period in history became a passion of painter Eric Joyner's, and in Robots and Donuts he celebrates this forgotten era in a series of whimsical, thoughtful, sometimes tragic but always stunning paintings depicting mechanical men and women inspired by the designs of those toy tin machines, often in outlandish and impossible settings. And almost always, with donuts. (Why? Well, who doesn't love donuts?) This book also features a look into Joyner's painting style as well as a glimpse at some of his other non-robot themed artwork.
---
About The Author
More books by this author