Chris Riddell - Author and Illustrator
This month we are featuring Chris Riddell, an author and illustrator whose huge range of award winning work covers picture books and fiction for older children. To find out more about the books he has written and/or illustrated just click on a red link below to find out more...
Illustrated by Chris Riddell
The Graveyard Book (illustrated by Chris Riddell)
Neil Gaiman - illustrated by Chris Riddell
11+. Winner of the Carnegie Medal in 2010, shortlisted for the Kate Greenaway Medal in 2010, winner of Best Novel at the Hugo Awards 2009 and of the prestigious Newbery Medal. Spooks galore in this brilliant and fantastic story of...
Lovereading Price: £6.39 - Saving £1.60 (20%) Featured in: 11+ readers | 13+ readers
Format: Paperback | Released 05/10/2009 Info Extract Buy
Back to top
See ALL Authors in this category
See ALL Featured Books (with opening extracts) in this category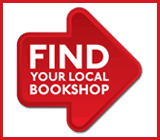 Tweet
AUTHOR & ILLUSTRATOR OF THE MONTH - CHRIS RIDDELL
'His books are wildly inventive and funny'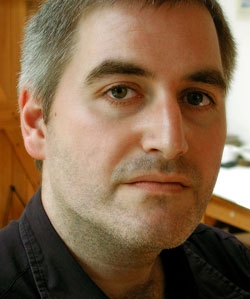 The incomparable Chris Riddell is our December Author and Illustrator of the Month. Living in Brighton with his wife, three children and an invisible dog Chris Riddell has, (from his Garden shed), written and illustrated some simply beautiful, enchanting, wildly inventive and funny children's books that kids almost of any age and parents too, will adore and revisit time and time again.
They include numerous richly entertaining picture books including The Emperor of Absurdia and Mr Underbed among others, for 7+ year olds Alienography and the story of Ottoline, and for 11+ year olds, the multi-award winner, The Graveyard Book, written by Neil Gaiman but illustrated by Chris. He also illustrated the Edge Chronicles. He has also garnered so many book awards (including the coveted Kate Greenaway – twice – that we are frankly surprised he has room in his shed! That aside we are hugely excited and proud to make him our Author and Illustrator of the Month. Find out more about his wonderful books …