Guest Editor - Robert Muchamore
The Guest Editor genre allows one of our featured authors to select writers who have inspired or encouraged them and share with you a few thoughts and feelings about each author's work.
See ALL Authors in this category
See ALL Featured Books (with opening extracts) in this category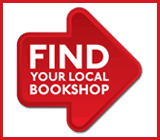 Tweet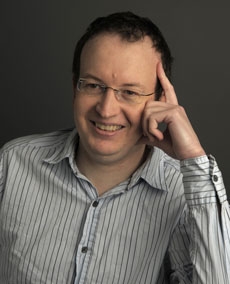 Robert Muchamore
our Guest Editor for February
Robert Muchamore was born in 1972 and spent 13 years working as a Private Investigator before deciding to try his hand at writing. The CHERUB series has won numerous awards and been widely reviewed by media and fans alike all over the world. He has gone on to create over 10 Cherub titles and has now started and new series set in WW2 called The Henderson's Boys.
Robert Muchamore...
On Asterix the Legionary by René Goscinny & Albert Uderzo

On Nicholas Again by Jean-Jacques Sempé & René Goscinny

On The Knife That Killed Me by Anthony McGowan

On Harry Potter by J. K. Rowling
Before Harry Potter, children's fiction was in the doldrums. Publishers were convinced that TV spin-offs and novelty items were the only things that would sell. J.K. Rowling proved them wrong and created a market in which a new generation of children's writers such as me have been able to thrive. Find out more...
On Soldier Bear by Geoffrey Morgan & W.A. Lasocki (unfortunately Robert's final selection is no longer in print although if you search the internet you may be able to lay your hands on a 2nd hand copy).
My final choice is Soldier Bear, a story based on the true story of Voytek, a drunken, mischievous, brown bear adopted by a Polish company during World War Two. I first heard this story while sitting on my mum's lap, dressed in pyjamas and waiting for bed. Stories were a nightly ritual, but this book sticks out above all the others that were read to me. I still have my copy, in a plastic bag with its pages separated from the hardened glue along the spine. More than anything I remember shock and tears as I heard Soldier Bear's ending. It was my first sad ending and a taste of the power that stories can have.