Guest Editor - Philip Ardagh
The Guest Editor genre allows one of our featured authors to select writers who have inspired or encouraged them and share with you a few thoughts and feelings about each author's work. This month we are featuring the books and choices of the side splittingly funny author of The Grubtown Tales – Philip Ardagh.
See ALL Authors in this category
See ALL Featured Books (with opening extracts) in this category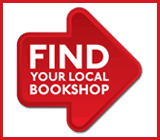 Tweet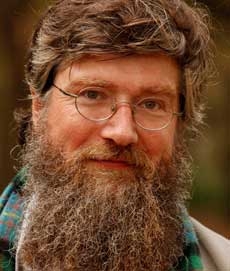 Philip Ardagh, whose very first Grubtown Tale won him the Roald Dahl Funny Prize, is author of numerous books including the award-winning Eddie Dickens adventures, which have been translated into over 30 languages. Married with a son, he divides his time between Tunbridge Wells and Grubtown, where he cultivates his impressive beard.
And if your children love the hilarious world of Grubtown then do get them to go to www.visitgrubtown.com, a fantastic site where they'll find loads of exciting interactivity and even a chance to get their own story read by 'Beardy' Ardagh.
The books that have influenced Philip on his literary odyssey are below – just click on a title to find out why the books are special to him
Harry the Dirty Dog by Gene Zion Bloy
Comet in Moominland by Tove Jansson
The Adventures of Sherlock Holmes by Sir Arthur Conan Doyle
Framed by Frank Cottrell Boyce
The Slightly True Story of Cedar B. Hartley by Martine Murray. Sadly, this isn't in print anymore but you might be able to find it in second hand bookshops.
You may also like to know that Philip Ardagh has created an absolutely fantastic fact-packed and fun-packed series called Henry's House, perfect for a slightly younger audience than for his Grubtown books, but with his same trademark wit and madcap mayhem ensuing.