Guest Editor - Michael Morpurgo
This month's Guest Editor, former Children's Laureate, Michael Morpurgo needs little introduction. He is one of the most successful children's authors in the country, loved by children, teachers and parents alike As this month's Guest Editor on Lovereading4kids he has selected a handful of titles that are, for him, intensely memorable.
See ALL Authors in this category
See ALL Featured Books (with opening extracts) in this category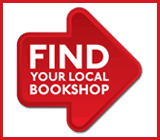 Tweet
MICHAEL MORPURGO – A Storytelling Genius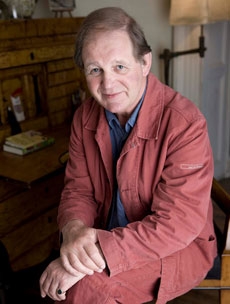 Michael's all too rare storytelling genius has been responsible for getting boys and girls hooked on reading from a young age. His ability to weave a story, more often than not around a moment in history is unsurpassed.
He has won numerous book awards including the Whitbread Award, the Smarties Award, the Circle of Gold Award, the Children's Book Award and has been shortlisted for the Carnegie Medal four times. His novels have been adapted for film (My Friend Walter) and stage the best known of which is of course the highly acclaimed War Horse, that has been wowing millions of people in London's West End and is shortly heading across the pond to Broadway. Michael received an OBE in December 2006 for his services to literature.
Michael has selected exclusively for Lovereading4kids a handful of titles that have inspired him during his lifetime and those that he still remembers vividly from his childhood including the first book to make him cry, the one his mother read most often to him and the first 'real' book he read himself.
And finally, don't forget to take a look at Michael's titles that we've selected as absolute must reads from his 90 or so published books. Our selection includes his latest books that have just been released, Not Bad for a Lad, Running Wild and Elephant in the Garden. Children of 7+ and adults will be in awe of his storytelling genius.
Why not CLICK HERE to take a peek at Michael's 10 Rules for Writing.
Finally if you would like to hear Michael read some of his stories - and have a chance to see the life size puppets from his west end hit War Horse then pop along to Sandown Park Racecourse on 21 August. Click here to find out more.