Guest Editor - Marcus Sedgwick
Novelist, wood-carver, drummer, and now our Guest Editor – Marcus Sedgwick
See ALL Authors in this category
See ALL Featured Books (with opening extracts) in this category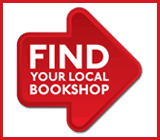 Tweet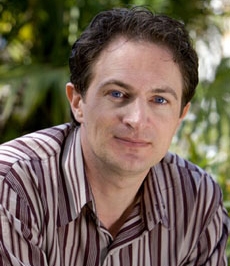 The amazingly energetic and multi-talented Marcus Sedgwick is an award-winning novelist, part time woodcarver, and drummer in two bands. Marcus has been shortlisted for and won numerous book awards including the Carnegie, the Booktrust Teenage award and the Guardian Fiction Prize.
His impeccable new Gothic thriller, White Crow, is perfect for fans of the Twilight series. Also his older titles are certainly not to be missed either by teens or for younger readers his Raven Mysteries series is perfect.
Why not check them all out right here complete with taster extracts. As our Guest Editor you can also hear about the books that have inspired him on his writing journey and indeed those ones that he remembers with fondness from his childhood and why. You'll find his recommendations below.
Marcus Sedgwick on….
Old Peter's Russian Tales by Arthur Ransome
I think this was the book that more than any other gave me a love of folk and fairy tales. Written by Ransome years before his Swallow and Amazon series, it's full of delightful writing, and things both light and dark. Ever since I started writing myself I've tried to find ways to work folk tales into my stories.
The Gormenghast Trilogy by Mervyn Peake
When I grew up a bit, my dad bought me a second hand copy of Gormenghast, the middle book in this trilogy, and somehow knowing I was going to love it, I waited until I could get the first book, Titus Groan, before I started to read. And I did love it: I'd never read anything so strange and dark and beautiful and when I finished the last book, I didn't know what to do except to start writing myself.
Casino Royale by Ian Fleming
I could give you a thousand reasons (well, almost) why I wish I'd written this, the first James Bond novel by Ian Fleming. Okay, so some bits of it haven't aged so well, but overall it's just so exciting, bold, and fast, just like 007 himself. Later books may have more to recommend them, but this is where I fell in love.
Treasure Island by Robert Louis Stevenson
I continually list this book in my top five, because it's my belief that most people haven't actually read it, and know it only from Bowdlerised abridgements, which is a shame because the real thing is powerful, dark and above all, scary.
Millions by Frank Cottrell Boyce
Another book I would be very proud to have written - I think comic writing is the hardest thing to do well, and this book is not only funny, it's a very happy book too, and we could all do with a few more of those in the world.