Guest Editor - Simon Bartram
Illustrator, author and all round good egg Simon Bartram is our Guest Editor. Find out more about his terrific books for younger and older readers as well as the books and authors that have influenced him through his childhood and in his life and career to date in this special Guest Editor section.
See ALL Authors in this category
See ALL Featured Books (with opening extracts) in this category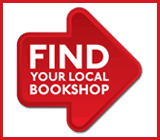 Tweet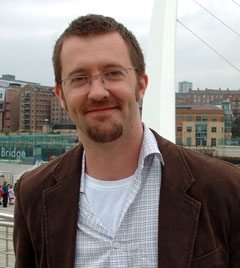 This is what the Art Director at Templar, his publisher has said about Simon:
'Simon is wonderfully bonkers, and as British as a mini pork pie. he is a unique voice in children's publishing and his books have a refreshingly 'real' heart and natural character. He's one of the best British illustrators in the universe!'
Simon Bartram is the creator of the loveable Bob, The Man on The Moon. There are picture books and chapter books featuring Bob, and a number of other must reads too for children including the story of Dougal the deep sea diver, aka Bob's cousin.
Bob is, of course, the man who goes to the moon every day and keeps it tidy for the tourists! He is beginning to be quite important in this Universe: already there are two picture books about him, also some longer books about his adventures with his new friend Barry – these short chapter books are perfect for 6+ year olds, and now there's even a play about him.

Why not take a leisurely peek through his fabulous list of titles, as well as the range of authors and books that have inspired and influenced him throughout his life and career?