Guest Editor - David Almond
David Almond, bestselling author of Skellig, winner of the Carnegie Medal and the Whitbread Children's Book Award, is our Guest Editor for September. Find out more about him and his books including two new ones out this month as well as books that have influenced him in his life to date…
See ALL Authors in this category
See ALL Featured Books (with opening extracts) in this category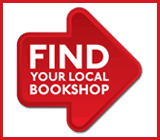 Tweet
MULTI-AWARD WINNER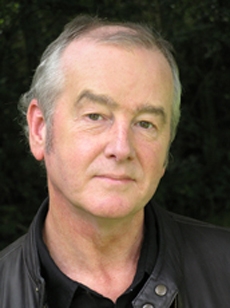 Guest Editor this month is the imaginative and brilliant David Almond who last year was the winner of the Hans Christian Andersen Award for outstanding contribution to children's literature. Growing up in a large family where story-telling was the norm together with his work as a teacher in his earlier life gave him invaluable experience and meant that with his first children's book, Skellig, he rocketed to success and critical acclaim.
Since then his sensitive, timeless stories about faith and the complexities of childhood have become firm favourites of young readers up and down the country. David always knew he wanted to be a writer and his biggest dream was to see his name on the books in his local library, which he loved visiting.
He lives in Northumberland with his family, not a million miles away from his Tyneside upbringing.

In David Almond's latest book available in hardback and ebook, The True Tale of the Monster Billy Dean, Billy is forced to grow up rapidly when his father goes missing and his mother brings him into the outside world, revealing what has been hidden from him all his life - what he truly is. This thrilling novel is perfect for teenagers and adults will devour it too. On the longlist for the prestigious Guardian Children's Fiction Award, My Name is Mina is also published this month in paperback and ebook and is a brilliantly quirky and original read for 9+ year olds.
We are delighted that David has taken the time to hang out with us this month and share some of the tales and books that have influenced him. One of them, The Third Eye by T. Lobsang Rampa, is sadly now out of print but hopefully you may be able to find a copy secondhand. Lobsang's account of his life as a Tibetan Monk was famously discovered to be a hoax but for David this is an example of a great story: "..he was really Cyril Hopkins, a plumber's son from Devon. Did I care? Did I heck! Aren't books the perfect place to explore barmy alternatives to normality? Aren't writers supposed to be liars and romancers? The book is written with real conviction, and it was perfect for a kid on Tyneside wondering what life's all about."