Guest Editor - Steve Cole
Steve Cole, the slightly crazy, highly frantic author of the brilliant Astrosaurs series, is our November Guest Editor. Find out more about him and his books - including two new ones out this month - as well as books that have influenced him in his life to date…
See ALL Authors in this category
See ALL Featured Books (with opening extracts) in this category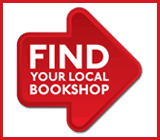 Tweet
Steve Cole is the amazingly prolific author of Astrosaurs, Cows In Action, Astrosaurs Academy, The Slime Squad, Z. Rex and many other books (including several original Doctor Who stories!).
He used to edit magazines and books but prefers the job of a writer where you can wear pyjamas and eat chocolate all day.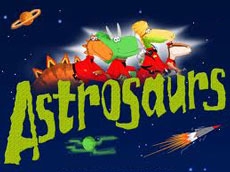 Steve just can't stop writing - if he does, strange robots appear and jostle him vigorously until he starts again.
In his spare time he loves making music, reading old comics, thinking up ideas for new books and slumping in front of a warm TV.

Watch the video below to see which are Steve's 5 favourite Astrosaurs characters:
To see all of Steve's other bestselling series including Astrosaurs Academy, Cows in Action and Slime Squad go to Steve's author page here on Lovereading4kids. The Astrosaurs Academy title is a spin-off series of Astrosaurs which began in 2008. The series focuses on Teggs Stegosaur while he's at Astrosaurs Academy before he becomes an Astrosaur.
Steve also has an amazing website that is packed full of Fun Stuff, Resources and Downloads about all of his books. To find out more visit stevecolebooks.co.uk