"Maggot Moon is the book I always wanted to write"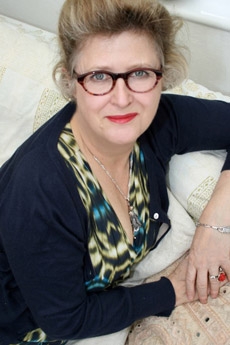 Sally Gardner is an avid supporter of books for dyslexic readers having struggled at school herself and diagnosed later in life as severely dyslexic. She is quick to find the positives, seeing the world through images which gives her greater imagination and triggers creative ideas to use in her novels. She is clear that "Dyslexia is not a disability."
She is a versatile writer, equally happy writing hauting thrillers for Young Adults - The Double Shadow - gripping historical drama for 9+ - The Silver Blade, I, Coriander - to her new Fairy Detective Agency series, Wings & Co for younger readers.


Her latest novel is Tinder, a gothic re-telling of the classic Hans Christian Andersen fairy tale, The Tinderbox. We asked some of our readers to review it..here's what one of our panel thought.."one of the best books I have read in a while...Filled with dramatic plot twists and unexpected revelations this book will keep you engaged and up all night wanting to read more.."
photo copyright Kate Christer

See below for some authors who have previously featured in this section:
---
Children's Author 'Like-for-Like' recommendations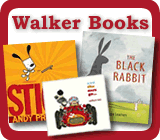 Need to send a gift?
Click to buy book vouchers
Tweet
Author of the Month - Sally Gardner
---
Sally Gardner is a multi award-winning novelist, her most recent scoops were two of the most prestigious children's book awards - the CILIP Carnegie Medal 2013 and the Children's Costa Award 2012 - both for the challenging and enlightening Maggot Moon. Her books have been translated into 22 languages and she's sold over 2 million copies in the UK.

Featured Books
---
See ALL Featured Books, with Opening Extracts, in this category