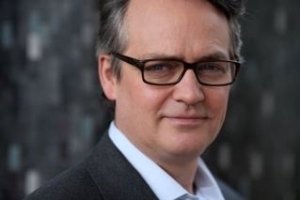 photo copyright Andy Paradise

Exciting and wholly addictive stories
Charlie Higson is successful novelist for both adults and children, with 4 thrillers for adults and 2 magnificent series for kids. His Young Bond (9+) books have sold millions worldwide and his deliciously creepy Enemy (12+) series is read-through-your-fingers Zombie nightmare! Charlie took his inspiration for The Enemy from early zombie films and based the characters on his own children and their friends! The sixth title in this nail-biting series, The Hunted, is published this month.
Charlie Higson is also the master of the weird and wonderful, well-known for penning and starring in sublimely irreverent and darkly hilarious sitcoms, sketch-shows and screenplays.
Find out more about his brilliant childrens books in this special category.
You can tweet Charlie @monstroso
See below for some authors who have previously featured in this section:
---
Children's Author 'Like-for-Like' recommendations


Need to send a gift?
Click to buy book vouchers
Tweet
Author of the Month - Charlie Higson
---
Charlie Higson is a prolific writer and performer. Discover more about his Zombie 'Enemy' series for young teens and his brilliant reimagining of James Bond's younger life and adventures while he was still a school boy, perfect for 9+ readers.
Featured Books
---
See ALL Featured Books, with Opening Extracts, in this category