"Compulsive...Impossible to put down"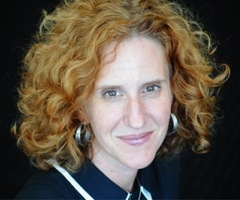 photo copyright Sonia Sones

Gayle was born in 1970 in Los Angeles and now lives in New York. She enjoyed writing from an early age but her first book wasn't published until she was 34. Her first novel was Sister in Sanity, inspired by an article she wrote for Seventeen magazine and she has since gone on to write a number of YA books.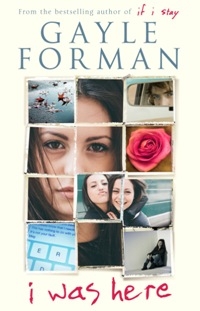 Gayles new book, I Was Here, introduces Cody and Meg, and the complicated repercussions of suicide. We asked some of our readers to review it...here's what they thought..
'I love all of Gayle Foreman's books and this was no exception. It was a beautifully told and touching story, and it really moved me.' Amy Laws, age 13
'Couldn't put it down until I had read the very last sentence. Excellent.' Ella Grabsky, age 15
You can read all our reviews in full here.
The Allyson & Willem books - There are 2 books and a novella in this romance collection..Just One Day, Just One Year and Just One Night (available in ebook only).


The Adam & Mia books - There are 2 books in this sequence - If I Stay and Where She Went.
If I stay was recently released as a movie starring Chloë Grace Moretz.for more about the flim vist www.ifistaymovie.com.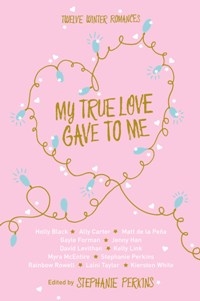 Gayle has also contributed short stories to 2 anthologies, My True Love Gave To Me (available now in a special Valentine Edition) edited by Stephanie Perkins and Love Hurts, complied by Malorie Blackman.
You can tweet Gayle @gayleforman and find her on facebook GayleFormanAuthor
See below for some authors who have previously featured in this section:
---
Children's Author 'Like-for-Like' recommendations


Need to send a gift?
Click to buy book vouchers
Tweet
Author of the Month - Gayle Forman
---
Gayle Forman is an award-winning author and journalist with a talent for tapping into the world of the teenager. She has written for numerous publications including Seventeen, Cosmopolitan and Elle and is the author of the bestsellers Just One Day and If I Stay.


Featured Books
---
See ALL Featured Books, with Opening Extracts, in this category