photo copyright Louise Llewelyn
Cathy was born in Coventry and loved writing from an early age. She went to Art College in Liverpool and her first job was as fiction editor on the legendary Jackie magazine. She then wrote for a number of teen mags and taught art in primary school before concentrating on her successful writing career.

The Chocolate Box Girls series: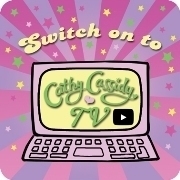 You can meet all five of the Tanberry sisters starring in their own video on Cathy's youtube channel here!
Cathy has a lively website full of activities to try, competitions and news on all her books - www.cathycassidy.com


See below for some authors who have previously featured in this section:
---
Children's Author 'Like-for-Like' recommendations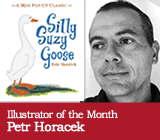 Need to send a gift?
Click to buy book vouchers
Tweet
Author of the Month - Cathy Cassidy
---
Cathy Cassidy is one of the UK's top selling children's authors and has twice won the prestigious 'Queen of Teen' award. Cathy understands teenagers and her Chocolate Box Girls series taps straight into the dramas and dreams of teenage girls with great insight, wit and sensitivity.

Featured Books
---
See ALL Featured Books, with Opening Extracts, in this category