"My name is Harriet Manners, and I am a geek."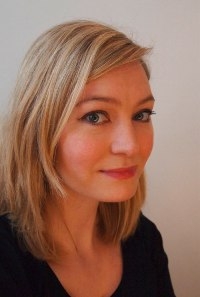 Holly writes from experience! She was unexpectedly spotted by a top London modelling agency at the age of fifteen and spent the following two years falling over on catwalks, going bright red and breaking things she couldn't afford to replace.
By the time Holly had graduated from Bristol University with a BA in English Literature and an MA in Shakespeare she had given up modelling and set herself on the path to becoming a writer.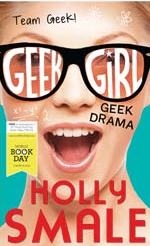 Holly has written a special short story for World Book Day - Geek Drama. Can Geek Girl survive the bright lights of the stage?

Click here to see Holly reading Geek Drama.

We asked our Lovereading Reader Review panel to read the first in this super series, Geek Girl....they loved it! It's a perfect teen read; funny and original yet sensitive and smart. Here's what some of our readers thought....
"I couldn't stop reading this book. Yes, people, this is the type of book that will keep you up all night! Don't say you weren't warned!" Zoe Crook

"I really enjoyed reading Geek Girl. It was engaging and a fun ride of emotions and laughs" Sezen Mehmet, 12

"Most people can relate to this book, it covers so many aspects of a person's life; struggling to fit in, finding out who you are and having problems with friendships." Izzy Read Age, 12
And you can read more reviews here...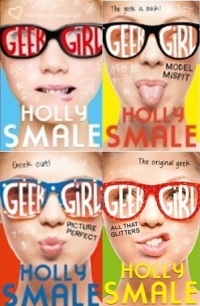 There's plenty more information and chat on the Geek Girl facebook page and on Holly's website holsmale.wix.com/the-write-girl2
See below for some authors who have previously featured in this section:
---
Children's Author 'Like-for-Like' recommendations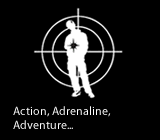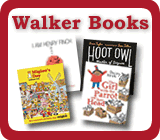 Need to send a gift?
Click to buy book vouchers
Tweet
Author of the Month - Holly Smale
---
Holly Smale is the writer of the award-winning Geek Girl series and a World Book Day 2015 author. Published in 2013 Geek Girl was the no.1 bestselling teen fiction title in the UK in that year...and went on to win the 2014 Waterstone's Children's Book Prize in the teen category. It was also the Lovereading4Kids Readers' Favourite Book in 2013!!
Holly has just published the fourth book in this hugely popular series - All That Glitters.
Featured Books
---
See ALL Featured Books, with Opening Extracts, in this category