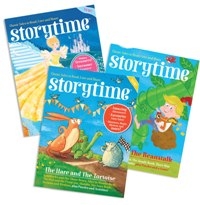 If your children love classic stories you might be interested in a new, illustrated, monthly story magazine, Storytime. Each issue of Storytime is packed with a great selection of stories. There's something for everyone, including fairy tales, myths, poems, fables, and stories from around the world. Plus there's an extract from a much-loved children's book, which children are then encouraged to go on and read for themselves, top tips from a storytelling expert to bring the tales to life. It's a perfect magazine for budding bookworms and story lovers of all ages.
For more information visit www.storytimemagazine.com and there is a special half price introductory offer giving Lovereading 4 Kids members 4 issues of Storytime for just £8 – just £2 an issue. To take advantage of this offer simply visit storytimemagazine.com/subscribe, or call up 0844 322 1247, quoting 'L4K001'.

----------------------------------------------
A message from Julia Eccleshare:

'Each of the carefully selected titles has earned its place on each publisher's list because it has inspired previous generations to become passionate readers. The stories have already been passed down from one generation to another and been the starting point for many other stories. All these classics selected by Lovereading4kids are the perfect way of reading the old and the new - and loving both. More titles will be added over time so you can come back again and again and indulge yourself and your children in whichever format suits you best at the time.'
Macmillan Classics: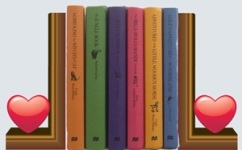 The Macmillan Classics are beautifully produced hardback editions of some of the best-loved stories from the past. Each has a introduction by another author who, in their turn, have been influenced by the great writers of these books.
Share a Puffin Book: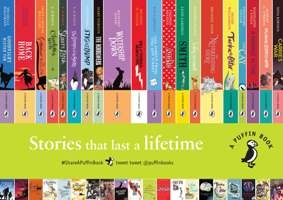 A Puffin Book will stay with you forever. Maybe you'll read it again and again, or perhaps years from now you'll suddenly remember the moment it made you laugh or cry or simply see things differently. Adventurers big and small, rebels out to change their world, even a mouse with a dream and a spider who can spell - these are the characters who make stories that last a lifetime.
Frances Lincoln The Classics: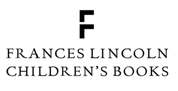 The Frances Lincoln Classic range, all in hardback format, are each exquisitely illustrated by notable artists including Jane Ray and Emma Chichester Clark.
Faber Classics: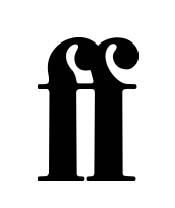 Faber and Faber are one of the last great independent publishing houses in London. This is a new collection of Faber Classics, beautifully presented and illustrated by some of our best loved, award winning illustrators. Perfect to complete any child's bookshelf.
Egmont Heritage Children's Classics: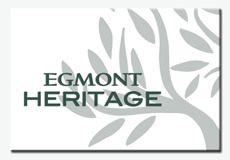 A great read is forever – The Egmont Heritage list includes some of the most highly acclaimed and bestselling children's books of all time. Published in beautiful, high-quality hardback editions, with cloth quarter binding, head and tail bands and ribbon, the Egmont Heritage range will build into a library of some of the most famous titles in children's literature.
---
Children's Author 'Like-for-Like' recommendations

Need to send a gift?
Click to buy book vouchers
Tweet
Children's Classic Books
---
Our selection of classics is a perfect marriage of the old and the new. Whichever format you want - Hardback, Paperback or ebook we have selected a range of publishers including Egmont, Faber, Macmillan and Puffin. So, if you love a good story then look no further and choose the format and publisher that suits you best or why not buy into one of the sets and give as a gift for that special occasion.