VIBRANT, INNOVATIVE and NEW...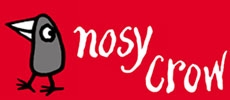 Kate Wilson, the founder of Nosy Crow, has been in children's publishing for many years but in 2010 she took the plunge to leave what you might call the safe world of big company publishing to set up her on her own. She felt the time was right to do something new and innovative in children's publishing and really make a difference and she brought together a fabulous team of talent to help bring her plans to fruition. And what a difference the company has made already. In the space of one year since start-up in early 2011 Nosy Crow has been recognised at the hugely respected Independent Publishing Awards. Nosy Crow didn't win just one award but three, winning the Children's Publisher of the Year, the Newcomer of the Year and an award for Innovation. Kate Wilson also won Mumpreneur's 2011 Inspirational Business Mum Award … so clearly the approach is working.
Nosy Crow publish books for a wide age range from colourful board books to teen reads and they have drawn in a great mix of well-known authors and illustrators (including the illustrator of the Gruffalo, Axel Scheffler) as well as some wonderful new talent.

They are especially good at creating innovative, multimedia, highly interactive apps for tablets and smart phones that aren't just existing books squashed onto phones. They are specially created to take advantage of the devices, in order to tell stories and provide information to children in new and engaging ways.
As Kate Wilson says:
"For every book we publish, we have a reader in our minds, and, as parents ourselves, we also have a sense of the parents and grandparents of that reader. We hope they enjoy reading and sharing our books as much as we enjoy publishing them."

Discover some of Nosy Crow's delightful range of books today…
---
Children's Author 'Like-for-Like' recommendations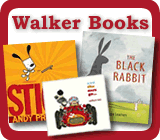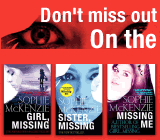 Need to send a gift?
Click to buy book vouchers
Tweet
Nosy Crow
---
Nosy Crow is a new, independent, vibrant and - within its first year - an award-winning publisher of children's books and apps. Find out more about some of the books in their exciting range in this special section we've created to celebrate their first year.
Featured Books
---
See ALL Featured Books, with Opening Extracts, in this category