Series of the Month - The Medusa Project
Sophie McKenzie's Medusa Project series is non stop action and adventure. The 6th and final book Hit Squad has just been published so we thought it was the perfect time to make them our series of the Month.
Share this page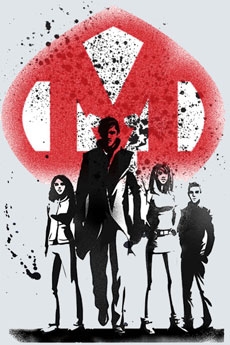 Fourteen years ago, scientist William Fox implanted four babies with the Medusa gene – a gene for psychic abilities. Fox's experiment left a legacy: four teenagers – Nico, Ketty, Ed and Dylan – who have each developed their own distinct and special skill according to how the gene has interacted with their personalities. Now they have been brought together to form The Medusa Project – a special undercover crime-fighting force run by the government.

Find out more and download activity packs at the special Medusa Project website.
---