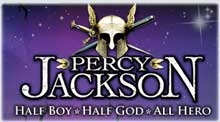 They still fall in love with mortals and have children who might become great heroes, but most of these children meet horrible fates at the hands of monsters by the age of twelve. Only a few learn the truth of their identity and make it to Half Blood Hill, a Long Island summer camp dedicated to training young demigods. Such is the revelation that launches young Percy Jackson, and with him comes this absolutely unmissable series.
Percy Jackson and the Olympians: The Lightning Thief released in Feb 2010
The Percy Jackson saga is set to become the series of the decade, providing a stunning array of Olympian plots set in the modern world. Battling demons, commanding the elements, facing his darkest fears, Percy Jackson offers breathtaking adventure with a lasting legacy. Think Harry Potter crafted by the Greek gods.
Titles in the series:
- Percy Jackson and the Olympians: The Lightning Thief
- Percy Jackson and the Sea of Monsters
- Percy Jackson and the Titan's Curse
- Percy Jackson and the Battle of the Labyrinth
- Percy Jackson and the Last Olympian
---
Children's Author 'Like-for-Like' recommendations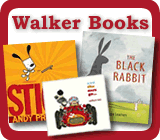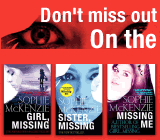 Need to send a gift?
Click to buy book vouchers