Me?' said William in horror. 'I've not done anything.'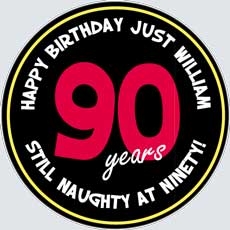 To celebrate Just William's 90th birthday, his publishers Macmillan have re-released the first four titles in the series with some wonderfully retro 'still naughty at ninety' covers. The Just William books have been loved and devoured by boys for decades, and now a new generation of children can appreciate that kids were naughty and had a huge amount of fun, even 90 years ago! So, whether you read these wonderful new 90th birthday editions or listen to the tapes, you can be sure William will still help you fulfil those heroic dreams!
Richmal Crompton was born in Lancashire in 1890. Her first story about William Brown appeared in Home magazine in 1919, and the first collection of William stories was published in book form three years later. In all, 38 William books were published, the last one in 1970, after Richmal Crompton's death.

90th Birthday celebratory titles include:
Just William (with a Foreword by Sue Townsend)
More William (with a Foreword by Martin Jarvis)
William at War (with a Foreword by Charlie Higson)
William Again (with a Foreword by Louise Rennison)
---
Children's Author 'Like-for-Like' recommendations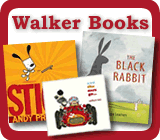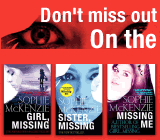 Need to send a gift?
Click to buy book vouchers
Tweet
Just William 90th Anniversary
---
The Harry Potter of the 1920s, a hero who has been loved for generations by boys and girls including such well-known contemporary authors as Sue Townsend, Louise Rennison and Charlie Higson.
Featured Books
---
See ALL Featured Books, with Opening Extracts, in this category