Blue Peter Book Awards 2017
All authors and books in this category
Show this month's CBBC Blue Peter Book Awards Books
Show All CBBC Blue Peter Book Awards Books
Authors writing in this genre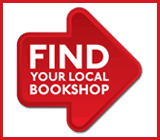 Share this page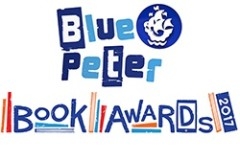 Ewan Vinnicombe, editor of Blue Peter said the children had chosen two "exceptional" winners and that the 17-year old Blue Peter Book Awards had grown to become a "highly respected accolade in the world of literature; inspiring and encouraging children to become lifelong readers". The Blue Peter Book Awards 2017 The Winners and Shortlisted Titles are For Best Story.... Podkin One Ear by Kieran Larwood - WINNER Lost Tales by Adam Murphy Time Travelling with a Hamster by Ross Welford And for Best Book with Facts.... Survivors by David Long - WINNER Destination: Space Dr Christoph Englert Football School: Where Football Explains the World by Alex Bellos and Ben Lyttleton
The six shortlisted titles were chosen by the judges, which this year were:

Ewan Vinnicombe - Editor, Blue Peter (non-voting chair)
Nihal Arthanayake - Radio DJ
Sarah McIntyre - author and illustrator
Florentyna Martin - Waterstones Children's Book Buyer
Blue Peter Book Awards judge and father of two Nihal Arthanayake said: "What an amazing time to be a young reader. As I immersed myself in time travelling, death-defying, life-affirming literature, my middle-aged imagination was catapulted into a series of new worlds. It is a real honour to have been part of the Blue Peter Book Awards and spend all those hours not only reading the books, but seeing the joy they brought to my own children, also."
The books will be judged by more than 400 young Blue Peter viewers drawn from 12 schools across the UK, who will decide the winners of the Blue Peter Book of the Year 2017 in each of the two categories: Best Story and Best Book with Facts.
Diana Gerald, BookTrust Chief Executive said: "The Blue Peter Book Awards have been celebrating children's literature since 2000. They are a wonderful way to share an excitement of reading and encourage the children to be part of the bigger picture. Reading impacts so many parts of life - not only are there educational benefits but reading also helps to build confidence and develop social skills. Being involved in the decision-making process of such prestigious awards will hopefully help to change opinions on reading and make the children feel they are part of something special."

To be eligible authors and illustrators must either be British nationals or residents at the time of entering. Books must be first published in the UK between 1 November 2015 and 31 October 2016.
The winning books were announced on the Blue Peter show on February 23rd 2017 with the winning authors and illustrators appearing on a special World Book Day episode of the show on Thursday 2 March 2017.
You can keep up to date with the Awards @Booktrust and at the official Blue Peter website.

Or visit www.booktrust.org