Genres
Lovereading focus on the following genres.
Top Picks of 2015 chosen by our Editorial Experts and members of our Kids Reader Review Panel
Costa Children's Book Award 2015
Books of the Year 2015
Books of the Month - February
UK Top 10 Children's books
Books Reviewed by the Kids Reader Review Panel
Children's Book Award 2016
Debut books from New Authors
Children's Book Awards - Shortlists and Winners
Readers' Choice - Top 10 most popular books
Guest Editor - Anthony McGowan
Recommended Children's eBooks
Children's Audio Books
Children's Summer Reading 2015
Julia Eccleshare's Picks of the Month
Books for Babies and Toddlers
150 years of Alice
Featured Books for 3+ readers
Action. Adrenaline. Adventure. Alex Rider!
Pack a Puffin Book
Toddler Bedtime with Campbell Books
Pippi Longstocking 70th Anniversary
Publisher of the Month - Old Barn Books
Christmas Books 2015

Featured Books for 5+ readers
Books vs Films
Featured Books for 7+ readers
Featured Books for 9+ readers
CBBC Blue Peter Book Awards
Featured Books for 11+ readers
Featured Books for 13+ readers
Bedtime Stories for Children
Featured Books for Young Adults
Branford Boase Children's Debut Prize
Great Books for Boys
Children's Book 'Must Reads'
Art and Artists
CILIP Carnegie & Greenaway Children's Book Awards 2015
Father's Day, 21 June 2015
Dyslexia-friendly Books

Fascinating Facts
Win extra goodies in free to enter prize draws!
Guardian Children's Fiction Prize 2015
Books for Outdoor Activities: Gardening, Wildlife, Birdwatching and more...
Poetry Books for Children
Parenting Books
Exclusive - Coming Soon Titles
Picture Book Party from Walker Books
Pony Mad
Great books for all reluctant readers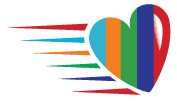 The World Wars
UKLA Book Awards