Genres
Lovereading focus on the following genres.
Costa Children's Book Award 2015
Roald Dahl 100
The Jungle Book
Dr. Seuss Books
Books of the Month - May
UK Top 10 Children's books
Books Reviewed by the Kids Reader Review Panel
UKLA Book Awards - 2016
Children's Book Award 2016
Debut books from New Authors
Children's Book Awards - Shortlists and Winners
Readers' Choice - Top 10 most popular books
Guest Editor - Anthony McGowan
Recommended Children's eBooks
Children's Audio Books

Children's Summer Reading 2015
Julia Eccleshare's Picks of the Month
Books for Babies and Toddlers
150 years of Alice
Featured Books for 3+ readers
Action. Adrenaline. Adventure. Alex Rider!
Toddler Bedtime with Campbell Books
Pippi Longstocking 70th Anniversary
Publisher of the Month - Old Barn Books
Featured Books for 5+ readers
Books vs Films
Featured Books for 7+ readers
Featured Books for 9+ readers
CBBC Blue Peter Book Awards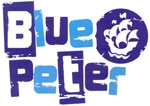 Featured Books for 11+ readers
Children's Classic Books
Featured Books for 13+ readers
Bedtime Stories for Children
Featured Books for Young Adults
Branford Boase Children's Debut Prize
Great Books for Boys
Children's Book 'Must Reads'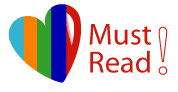 Art and Artists
CILIP Carnegie & Greenaway Children's Book Awards 2015
Father's Day, 19 June 2016
Dyslexia-friendly Books

Fascinating Facts
Win extra goodies in free to enter prize draws!
Maisy
Guardian Children's Fiction Prize 2015
Michael Morpurgo
If They Like...They'll Love
Books for Outdoor Activities: Gardening, Wildlife, Birdwatching and more...
Poetry Books for Children

Elmer the Elephant celebrates Elmer Day - 28 May
Parenting Books
Exclusive - Coming Soon Titles
Picture Book Party from Walker Books
Pony Mad
Great books for all reluctant readers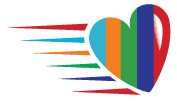 William Shakespeare 400 Anniversary
The World Wars
UKLA Book Awards