Did you know
At lovereading4kids you can download and read an opening extract and an online review of books by Michael Foreman and hundreds of other illustrators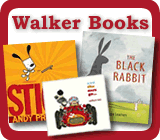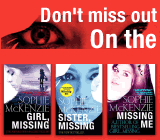 Need to send a gift?
Click to buy book vouchers
Michael Foreman
---
Michael Foreman is one of the outstanding creators of children's picture books today, whether working alone on such classics as Dinosaurs and all that Rubbish and War Boy, or illustrating the work of authors as diverse as Shakespeare, Wilde and Terry Jones.
THE BASICS
Born: Pakefield, Suffolk, March 21st 1938
Jobs: Art Director, Artist, Author
Lives: London & Cornwall
First Book for Children: The General, 1961
THE BOOKS
Michael Foreman was born in the fishing village of Pakefield. His father had died a month before he was born but "during the war the other boys' fathers were away, and that helped me; not having a father didn't seem unusual".
His mother ran the newsagents. "We didn't have any books at all when I was a child," Michael remembers, "although I did read all the magazines we used to get in. My favourite was John Bull because it always had a drawn cover."
Michael delivered the newspapers. One of the houses on his round belonged to a teacher at the Lowestoft Art School. He asked Michael and his friends to dig clay from the cliffs for his sculpture class and, when he started a Saturday morning class for children, he invited Michael to come along. Michael showed such promise that his teacher encouraged him to ask at school if he could go to the Art school for one afternoon a week. His supportive headmaster said that he should go for two! Michael went full-time from the age of 15.
Michael studied commercial art at St Martin's College in London. During this time, he began looking for freelance work. But he had nothing to show potential employers so he "made up a theme and drew some pictures". This material was so impressive that it became his first published book – The General.
---
Featured Books, with extracts illustrated by Michael Foreman
---
Books illustrated by Michael Foreman