Did you know
At lovereading4kids you can download and read an opening extract and an online review of books by Fulvio Testa and hundreds of other illustrators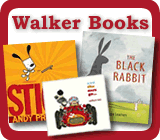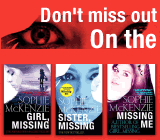 Need to send a gift?
Click to buy book vouchers
Fulvio Testa
---
Fulvio Testa is one of Italy's most distinguished artists and illustrators and has had many exhibitions in the United States and Europe. In addition to his own prize-winning titles, he has illustrated books by authors such as Anthony Burgess and Gianni Rodari.
---
Featured Books, with extracts illustrated by Fulvio Testa
Aesop's Fables
Fulvio Testa
This stunning edition of the classic Aesop's Fables, illustrated by the internationally revered artist Fulvio Testa, will make a fantastic gift. Over sixty of the most famous of Aesop's Fables have been updated and rewritten by the talented anthologist Fiona...
Featured in:
3+ readers
|
5+ readers
Format:
Hardback -
Released:
02/09/2010
Info
Extract
Wishlist
Compare Price
Buy
---
Books illustrated by Fulvio Testa
Pinocchio
Carlo Collodi
Pinocchio, a little wooden puppet carved out of a piece of wood by the old carpenter Geppetto, longs to be a real boy. But Pinocchio has a lot to learn as he embarks on many naughty, mischievous and challenging adventures,...
Format:
Hardback -
Released:
04/10/2012
more info
|
add to wishlist
|
compare price
|
buy