Get an exclusive Lovereading book bag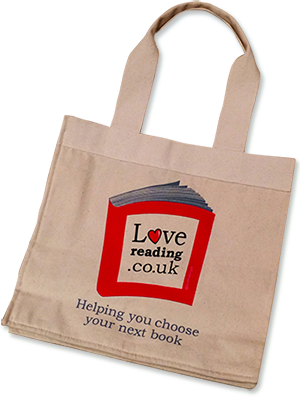 Welcome to the page where you can buy the very exclusive, desirable, sturdy and totally gorgeous Lovereading Canvas Book Bag.
The bag has an RRP of £9.99 (but we think they are priceless). However, if you spend more than £25.00 on books, through Lovereading, you can claim one totally free of charge.
Or spend over £15.00 on books, through Lovereading, and you can buy one for the special price of just £4.99.
This will happen automatically in our checkout process just order the books as normal and then checkout. To just buy a bag, or bags, simply click the red button below and use the drop down menu to select the number of bags you want.
* Please note the discount price only applies to the first bag purchased.
Order yours here
Just imagine it stylishly slung over your shoulder...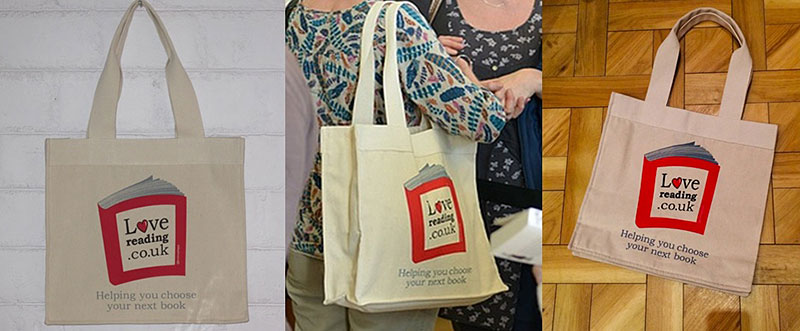 Here's what one of our members thinks of her bag
A big thank you for the two Lovereading bags I ordered, which have arrived safely. I love mine and will use it with pride. The bags are lovely quality, sturdy and support a good cause in the Rewrap initiative; I think they make the perfect accessory for any book lover. The second bag was a gift for my sister and she says she will take it to her next book group meeting to help spread the Lovereading word. Once again, many thanks.
Emily Wright
Self-funded, social and sustainable
All our Lovereading canvas bags come from a company called Re-Wrap.
Established in 2002 re-wrap is a self-funded social enterprise. They are an innovative and sustainable resource for re-usable cotton cloth bags. Their products are made by disadvantaged communities in India to help them gain economic independence.
Find out more at www.re-wrap.com.