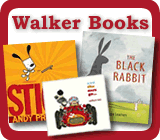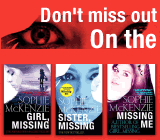 Need to send a gift?
Click to buy book vouchers


The DFC
36 pages of the best original comic stories.

---
Weekly comics used to be part of a lot of children's lives, and the characters that they created live on in our hearts and minds.
Comics can also be a brilliant way for reluctant readers to really get into the beauty and imagination of stories.
There hasn't been a new weekly story comic in Britain for 25 years – until now!!

The publishing maverick David Fickling, who discovered Philip Pullman, has created a brand new high quality weekly comic that Lovereading4kids is incredibly supportive of.
Aimed at 8-12 year olds. The DFC is 36 pages packed with superb stories from some of the greatest storytellers and artists in the world, including Philip Pullman and Nick Sharratt. Full of excitement, adventure, humour, robots and monsters! Aimed at both boys and girls, 100% excitement is guaranteed (but don't blame us if the whole family wants a look!).
Refreshingly the comic will have no advertising. Just the world's best original comic stories. And excitingly there will be an amazing website that your children can use to get new stories and a behind the scenes look at the comic. Visit www.thedfc.co.uk to find out more.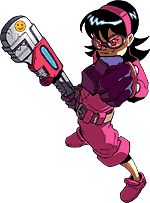 Exclusively you can also download free some of the exciting stories today and see for yourself. Click here or on any of the images.
Download SampleSUBSCRIBE HERE
Join up for the best in new comics

"The DFC is the comic reinvented! It's cool, it's exciting, it's funny - and totally bang up to the minute. The story strips are beautifully drawn and subtly coloured. Adults will want to collect the DFC - but children will elbow them out of the way. It's their comic, a specially addressed package arriving through the post, to turn every Friday into Funday."
Jacqueline Wilson

"Three big cheers and a kerplunk AARGH for the DFC!!! We need great comics, they are a special way of telling stories and I am in no doubt that the DFC will draw in thousands of new readers and entertain many established ones."
Michael Rosen, Children's Laureate