Simon Philip - Author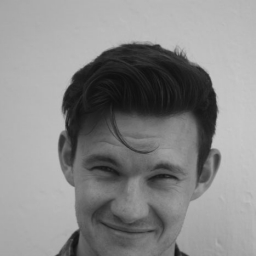 About the Author
Simon Philip was born in Chichester in 1988 and has lived there ever since. After studying History at Exeter University, he decided to become a primary school teacher. Teaching rekindled his love of children's books, so much so that he decided to have a go at writing his own. He is the author of I Don't Know What to Call my Cat, You Must Bring a Hat, and the Waterstones Prize shortlisted I Really Want the Cake.
Read a Q&A with the author here.
Featured books by Simon Philip

5+ readers
As the season of school sports day approaches this is a perfectly timed new outing for the irrepressible and hilarious cake loving heroine of the Waterstones Prize shortlisted I really want the cake! Cakes play an important part in this tale too, but first this little girl tries and tries to win. She really wants to win! It all starts with a race and she is in the lead but trips. A calamity repeated across every school in the land and so this is very good preparation for little would-be athletes. Time and again her ambition is thwarted. Her friend wins everything. The sense of injustice felt is so perfectly captured in the bold expressive illustrations that reveal the little girl's impulsive character and her constantly changing emotions. But one day her friend does not win and very surprisingly for our heroine the friend does not mind at all and congratulates the winner. Our heroine is encouraged to forget about winning and just to do what she loves which is baking cakes of course! Then the loyal friend finds a Bake Off competition which our heroine approaches with proper humility having recognised how much she enjoyed the process. She surprises herself by winning and the celebrations are genuine. Resilience triumphs in this completely relatable story which will prompt useful discussion as well as laugh out loud moments.

3+ readers
5+ readers
January 2017 Debut of the Month | The naming of cats is notoriously difficult, as the little girl in this delightful picture book finds out. She tries all sorts of names for her new kitten, none of which meet with his approval, until finally – as cats will – he ups and leaves. She can't find him anywhere, but somehow returns home with a new pet – something altogether different! Simon Philip's text provides Ella Bailey with opportunity to illustrate a variety of scenes, each one packed with detail and marvellous characters, both human and feline! You don't need to be a cat lover to appreciate this clever, unusual story and there are twists in the tale to make everyone laugh. ~ Andrea Reece

Baby and Toddler
3+ readers
Longlisted for the UKLA 2018 Book Award A party invitation is at the centre of this highly entertaining and amusing story. It states that guests must bring a hat, but it appears that there are more entry requirements too, and as the story goes on they become increasingly absurd. Kate Hindley is given some truly wonderful scenes to illustrate and rises to the challenge superbly. Characters featured include a monocle-sporting badger and elephant forced into a tutu. There's lots to look at on every spread and the surprise ending will send everyone back to the beginning to check for details that might have been missed. Great fun! ~ Andrea Reece
CHECK OUT OUR INDIE AND SELF PUBLISHED BOOK REVIEW AND PROMOTION SERVICE
Read More
×