Juno Dawson - Author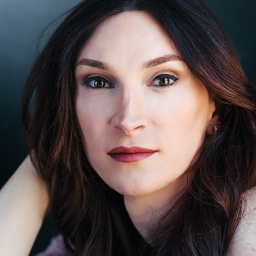 About the Author
Juno Dawson is the multi award-winning author of 12 books, including bestselling YA novels Clean, Meat Market and Wonderland and adult memoir The Gender Games. Juno has contributed to news stories concerning sexuality, identity, literature and education across the media including BBC Breakfast, BBC R4 Woman's Hour, The Guardian and ITV This Morning. She was part of the BBC's 'The Novels That Shaped Our World Festival', and was chosen by Val McDermid as one of the ten most compelling LGBTQI+ writers working in the UK today. Until recently, Juno worked as a teacher, specialising in PSHE. She is most proud of her work surrounding anti-bullying and family diversity. In 2014 she became a School Role Model for the charity Stonewall. Juno also works with charity First Story to visit schools serving low-income communities. She grew up in West Yorkshire and now lives near Brighton and writes full time.
Other books by Juno Dawson

A gripping YA thriller from award-winning writer Juno Dawson, with a dash of romance and intriguing paranormal elements, set in Hollow Pike - a small town with a big history of witchcraft. Something wicked this way comes... Lis London thought she'd be safe in the country, but even in the country she can't escape her own nightmares. Over and over, she dreams that someone is trying to kill her. Lis thinks she's being paranoid - after all, who would want to murder her? She doesn't believe in the local legends of witchcraft. She doesn't believe that anything bad will really happen to her. But you never know do, do you? Not until you're alone in the woods, after dark - and a twig snaps...
CHECK OUT OUR INDIE AND SELF PUBLISHED BOOK REVIEW AND PROMOTION SERVICE
Read More
×