Helen Wang - Author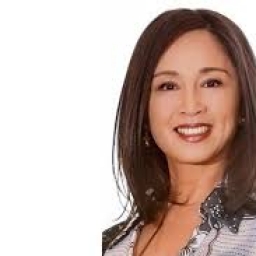 About the Author
Helen Wang has a BA Hons in Chinese from SOAS and is currently a Curator of East Asian Money at the British Museum. She has written and edited numerous books and articles and has been translating from Chinese to English for nearly 25 years, including, for children, Bronze and Sunflower by Cao Wenxuan, which won the Marsh Award for Children's Literature in Translation; Jackal and Wolf by SHEN Shixi; and Pai Hua Zi and the Clever Girlby Zhang Xinxin.
She lives with her family in north London.
Books by Helen Wang

How are contemporary artists, east and west, conveying and transforming the soul, philosophy and aesthetics of the classical traditions as they create their own work today? How are those traditions being consciously renewed and how do they remain active and alive in the modern world? Which traces of the old ink of centuries past are inspirational still? The Music of Ink was a unique and experimental event at the British Museum in June 2005. It brought together well-known contemporary artists from Beijing, Dublin and London: literary artists Yang Lian and Romesh Gunesekera; visual artists Qu Lei Lei and Denis Brown; and performing artists Zeng Laide and Rohan de Saram The artists were invited to explore the creative links between the classical and the contemporary, both in their own work and with special regard to China. This book will delight readers who are interested in traditional and contemporary art, calligraphy, literature and music.

Millions of Chairman Mao badges were produced during China's Cultural Revolution, and were worn by almost all Chinese people, from Premier Zhou Enlai down to the smallest child. Made in a wide variety of materials (aluminium, plastic, bamboo, porcelain, gold, silver, copper, iron and lead) and with an extensive range of shapes, sizes and designs, they immediately became collectors' items. To give an idea of scale, in China today serious collections start at 10,000 different Mao badges. This catalogue starts with the modest collection of 300 Mao badges at the British Museum. It is the first serious catalogue of its kind in a Western language. While Chinese catalogues assume an extensive prior knowledge of Chinese revolutionary history, this new English catalogue is designed for the beginner and specialist alike, offering a narrative history, as well as extensive glossaries of the symbolic imagery and slogans found on the badges.
Author Info
Facebook Updates
If this is your author page then you can share your Facebook updates with your readers right here on LoveReading
Find out more
CHECK OUT OUR INDIE AND SELF PUBLISHED BOOK REVIEW AND PROMOTION SERVICE
Read More
×