Books by Gillian Avery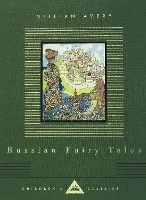 The famous stage-designer Ivan Bilibin was a self-taught artist who was lucky enough to be offered the commission of a lifetime at the very start of his career. In 1899 the Department for the Production of State Documents asked this young Russian artist to illustrate a series of fairy tales, a task that took him four years to complete and inspired his finest work, reflecting his deep love for his country and his passionate interest in its national dress and wooden architecture. This, with ten other traditional tales, make up the collection for which all Bilibin's original artwork has been faithfully reproduced. Gillian Avery has provided a retelling of the texts which admirably complements Bilibin's distinctive illustration, itself rooted in the stylized forms of Russian folk and medieval art.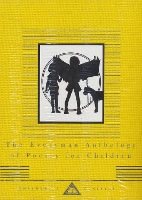 Gillian Avery, historian of children's books and novelist whose first book THE WARDEN'S NEICE has become a modern classic of children's literature, has made a very personal selection of favourite poems. If children like them as much as she does, then (she says) they will stay in the mind long after their readers have grown out of childhood. Her taste is for the Augustan rather than the Romantic writers, but her choice of over two hundred and fifty pieces ranges widely, from ballads to Ted Hughes, from Ben Jonson to Noel Coward. The illustrations are taken from the books of natural history made by Thomas Bewick, the celebrated English wood engraver.
NEW INDIE AND SELF PUBLISHED BOOK REVIEW AND PROMOTION SERVICE LAUNCHED!
Read More
×