Books by Judy Hindley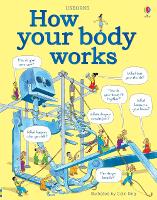 This is a classic Usborne book which has been enjoyed by three generations since its first publication in 1975 - now completely reillustrated by the original artist Colin King, to celebrate the 40th anniversary of Usborne Publishing. Anyone who remembers this book from their own childhood will love to introduce a new generation to this unique visual explanation of how the human body works. Those previously unfamiliar with it are in for a treat. It covers all the basics of human biology.

7+ readers
An ever-popular title, this was one of the very first books published by Usborne forty years ago. The then ground-breaking design still looks very strong today and this fact-packed introduction to secret codes, tricks and disguises is as beguiling now as it was when it first appeared. Modern spying may have got more electronic and sophisticated by young novices will be delighted but what they find here.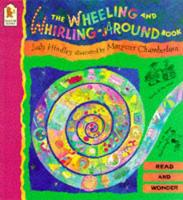 First published in 1994 and now reissued in paperback, a READ AND WONDER title which looks at things that spin and whirl, such as pizzas, sausage dogs, helter-skelter rides, planets and bicycle springs. Full colour illustrations by Margaret Chamberlain.
NEW INDIE AND SELF PUBLISHED BOOK REVIEW AND PROMOTION SERVICE LAUNCHED!
Read More
×