T is for Trainsong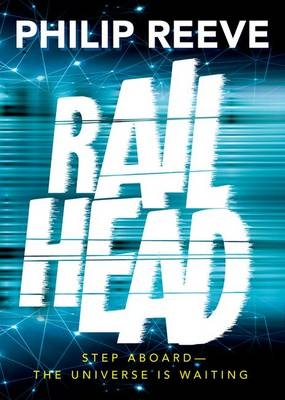 In some ways, the trains which ply the lines of the Great Network are just like the trains we know. They have locomotives, carriages, a buffet car; they run on rails, and pull up at platforms. But in other ways they are quite different. Each train has a brain; a mind of its own, housed in the sleek-hulled locomotive. The locos are born in the trainworks of the Corporate Families, but once their minds come online they stop being mere vehicles and become individuals, intelligent and self-aware. They choose names for themselves, sometimes delving into the deep archives of the Datasea to find phrases from the deep past which they feel best suit their character - the
Lounge Lizard
, the
Weather Report
, the
Lie Detector,
the
Pretentious? Moi?
They download maps of the Network and complicated schedules of the K-bahn Timetable Authority, and they are off, riding the rails, slamming through the K-gates. Their eyes are cameras, mounted on their hull and on the ceilings of the carriages they tow. Their hands are maintenance spiders - many-legged robots which wait in hatches on the loco's hull until it needs them to climb out and make running repairs, or eject an unruly passenger. Their huge minds talk constantly to the small, semi-intelligent systems of the track and the stations, to the signal boxes and points. And in their memory banks they carry news from one world to the next. For the trains are the only things which can travel faster than light, so the only way to send information to someone on another planet is to carry it with you on a train, or send it in a train's brain. The Network Empire would quickly cease to function if it weren't for the trains, patiently updating the datasea of each world they cross with news from others, further up the line. Some of the locos enjoy human company, chat to their passengers, and make human friends all over the Network. Others are reserved, busy with their own thoughts, their conversation limited to occasional passenger announcements. A few have been known to to write poetry or compose novels (
He Was The Thunder, She Was The Rain
, written by the freight train
Crystal Japan
while it made its lonely journeys up and down the Eastern Branch Lines, is a 27th Century classic, still widely read). A tiny minority have become unstable, and had to be forcibly retired. But what they all have in common is that they love their work; speed is freedom to them, and the interdimensional tingle as they slide through the K-Gates is bliss. That is why they almost all sing, their great, strange voices booming like whales, hooting like pipe-organs, repeating their own trademark musical phrases in countless variations so that passing trains will know them. People living miles from the K-bahn will hear them dimly through their sleep, and wake from dreams of wild journeys and far-off stations.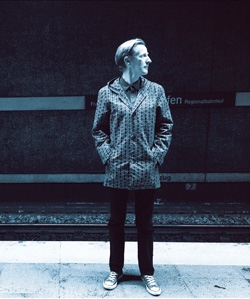 RAILHEAD
by Philip Reeve - is the long-awaited new novel by Carnegie and Guardian Book Award winner Philip Reeve. It's a book that he has been thinking about for ten years and that is hotly anticipated by fans, reviewers and the book-trade. It is a gripping story written for both teens and adults alike, with the epic sweep and emotional pull of Philip Pullman's Northern Lights. The film rights to RAILHEAD have been sold to Warner Brothers.
RAILHEAD
is the story of Zen Starling, a petty thief and self-confessed 'railhead' who loves to ride the rails to nowhere. It is set in a far-flung galaxy connected by thousands of gates, linked by indestructible rails - The Great Network, where hundreds of sentient trains criss-cross the universe in seconds. Zen Starling is chosen by the mysterious and powerful Raven to steal something that has the power to bring everything in this galaxy and the next to an end.