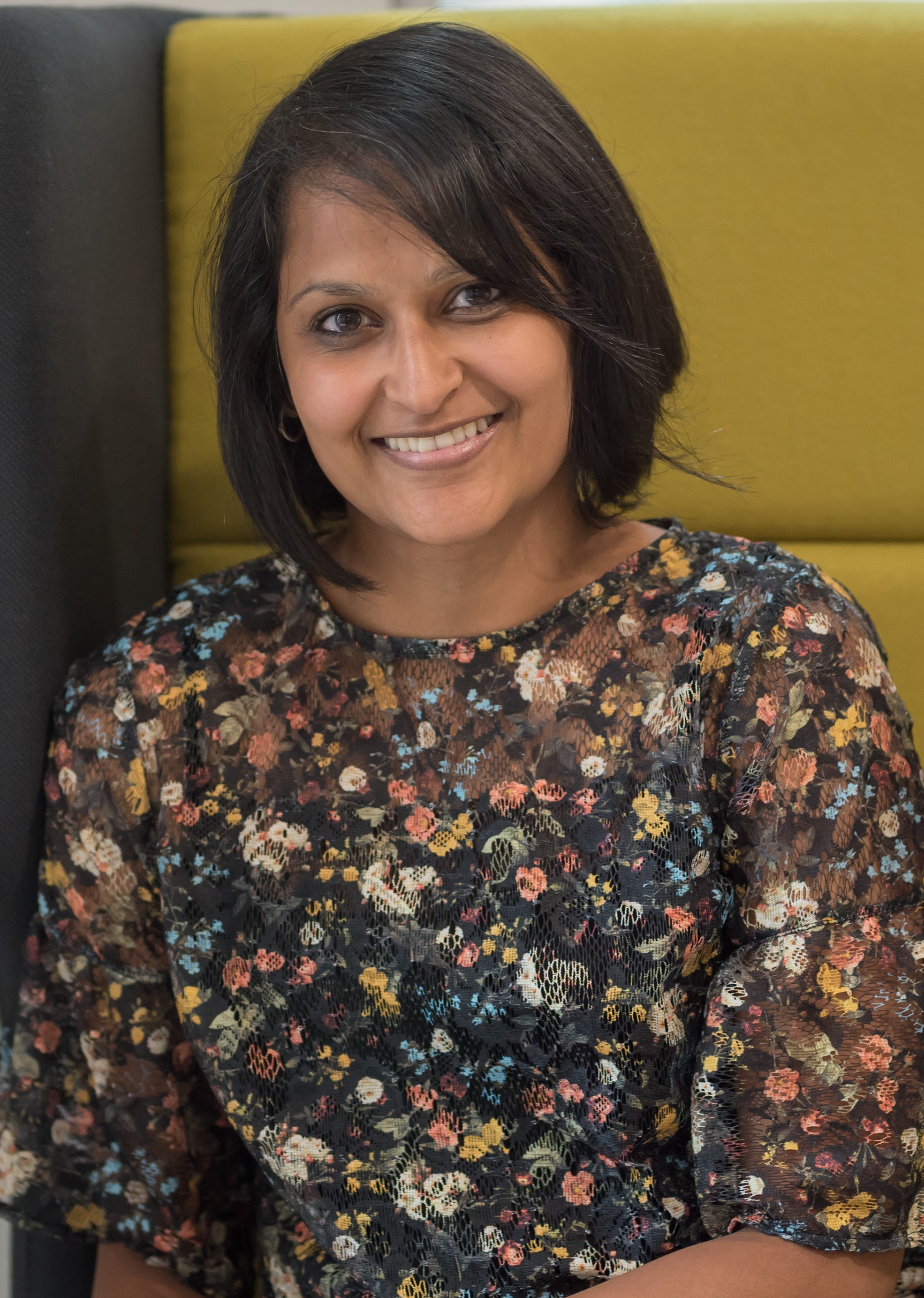 Anisha, Accidental Detective, is the first in a new fresh and funny series featuring a wonderful multi-generational British Indian family. Serena has drawn on her own experiences to create an authentic cast of characters for her debut novel, starring science-mad Anisha as a reluctant bridesmaid with a mystery to solve.
Serena was born and brought up in Walsall and loved reading from an early age. Having her own children gave her the encouragement to fulfil her dream to write; she wants her children to see themselves reflected in books in a way she never did. A survey for Reflecting Realities found that only 1% of children's books have BAME main characters, and that only one children's book published in 2017 featuring a BAME character was defined as comedy. Serena aims to remedy this with her new series, aimed at 7+ readers, which will begin to fill a huge gap in the market.
Serena was shortlisted for the Asian Writer Short Story Prize in 2017 and was a finalist in the Undiscovered Voices Anthology in 2018.
We caught up with Serena to find out a little more about her debut novel.
Your evocation of Anisha's family life and relationships feels fabulously authentic. Is it based on personal experience?
Anisha is definitely inspired by my daughter who loves science and has a very strong sense of who she is. I love that certainty she has. The rest of the family have been inspired by my own family members and things that have happened in our daily life. For instance the lobster in the story came about because my mother-in-law once brought home a live lobster to cook in her curry pot! The lobster was clacking around her kitchen sink which my children found fascinating.
The footnotes with explanatory detail of language, culture and food are a brilliant touch. Were they integral from the book's conception or did you realise they'd be a good idea as you got stuck into writing?
The idea for footnotes was suggested by my agent Kate Shaw and we developed it further with my wonderful editor Stephanie King. This book has most certainly been a team effort!
Anisha's story is a marvellously madcap comic caper! Which writers of funny fiction do you most admire?
I really like Jennifer Killick's Alex Sparrow books and I also love Planet Omar by Zanib Mian which also explores everyday family life in a humorous light way.
Which character from children's fiction would you most like to be? Which character are you most like?
I always really loved Roald Dahl's Matilda, she is clever, she loves books and she has courage to stand up against a big bully. I would love to have been more like her growing up. I think I'm probably a less brave version of her.
What's next for Anisha? Are more capers coming soon?
We have a second book out in September called Schools Cancelled where Anisha and Milo team up with a new friend Govi to compete in the National Schools Science Fair. Unfortunately they are sabotaged and accidentally flood the whole school with foam! Can they find out who sabotaged them and convince the headteacher to let them compete in the science fair?
We also have a third book out in Spring 2020. After that, who knows!
Thanks Serena - we loved Anisha Accidental Detective and can't wait to read more of her adventures!