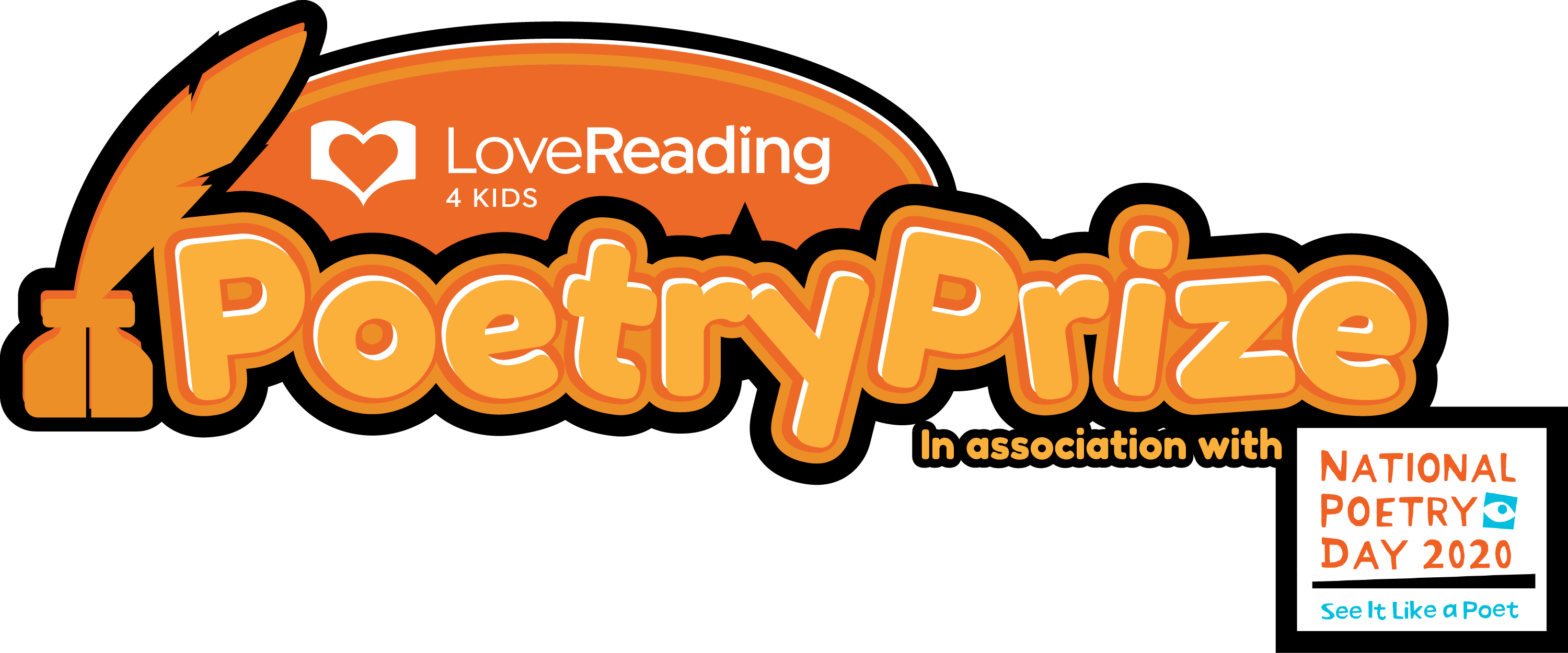 WIN A POET VISIT TO YOUR SCHOOL AND £250 WORTH OF BOOKS WITH LOVEREADING4KIDS' 2020 POETRY PRIZE
LoveReading is thrilled to announce the second year of The LoveReading4Kids Poetry Prize in association with National Poetry Day. National Poetry Day is the annual mass celebration on the first Thursday of October that encourages all to enjoy, discover and share poetry. This year, National Poetry Day 2020 will take place on the 1st October.
With the continued backing of National Poetry Day, LoveReading4Kids embarks on its second competition for children ages 7- 11 from across the UK inspired by the National Poetry Day theme of 'SeeItLikeAPoet'. The competition is looking for original poems focussed on your poet's interpretation of Vision. Our Poetry Prize launched on the 30th March with an extra-special poetry workshop, perfect for primary age children, by award-winning poet Joshua Seigal.
The winning poet will win a visit to their school from National Poetry Day ambassador and award-winning poet Joshua Seigal - and £250 of books for their school. Both Winner and Runner Up will also receive a trophy and certificate, a batch of beautiful poetry books thanks to publisher Bloomsbury Kids and an annual subscription to the gorgeous children's magazine Scoop.
The winning and commended poems will also be published on the LoveReading4Kids and LoveReading4Schools websites.
National Poetry Day Manager Monica Parle commented: "National Poetry Day, and its parent charity Forward Arts Foundation, are delighted to work with LoveReading4Kids again this year to run this exciting competition that brings poetry to primary-age children across the UK. National Poetry Day relies on its partners to champion our work, and LoveReading4Kids is such a stellar champion of books, writing, and sharing for parents, teachers and children. We can't wait to see the vibrant work that's produced through their literary activism."
LoveReading Managing Director Deborah Maclaren commented: "We are delighted to be working with National Poetry Day again to get children and schools across the UK engaged with words and inspiring a new generation of poets. As Edgar Allen Poe said, "Poetry is the rhythmical creation of beauty in words" and we LOVE it. It's having a resurgence, and we want to celebrate that and get even more people reading and writing poetry.
Spread the word and let's get creating.
As an additional resource to help get those creative juices flowing, we are delighted to share with you a workshop by the wonderful Joshua Seigal. Upload this to your online classrooms, and let's support the children in creating some special poetry.
Teachers can enter batches of poems from their class or children within the age range can enter individually.
Don't delay, although you have until the end of the Summer term to support your aspiring poets in creating their masterpieces, get crafting! The LoveReading4Kids team of judges cannot wait to read your young poets' creations!"
Find out more at www.lovereading4kids.co.uk/submit-poem-entry
LoveReading, LoveReading4Kids and LoveReading4Schools are the UK's leading book review and recommendation websites, whose mission is to share book love and promote a love of reading by offering the tools, advice and information needed to help you find your next favourite book.
Forward Arts Foundation is responsible for National Poetry Day on the first Thursday 1st of October. This annual mass celebration, founded by William Sieghart CBE in 1994, brings the nation together around the performance, sharing and making of poems: it is the highpoint of our year-round campaign to raise awareness of poetry's value.
National Poetry Day 2020 will take place on Thursday 1st October: the theme is 'Vision'.
To find out more, email kids@lovereading.co.uk or contact Managing Director Deborah Maclaren at deborah@lovereading.co.uk.