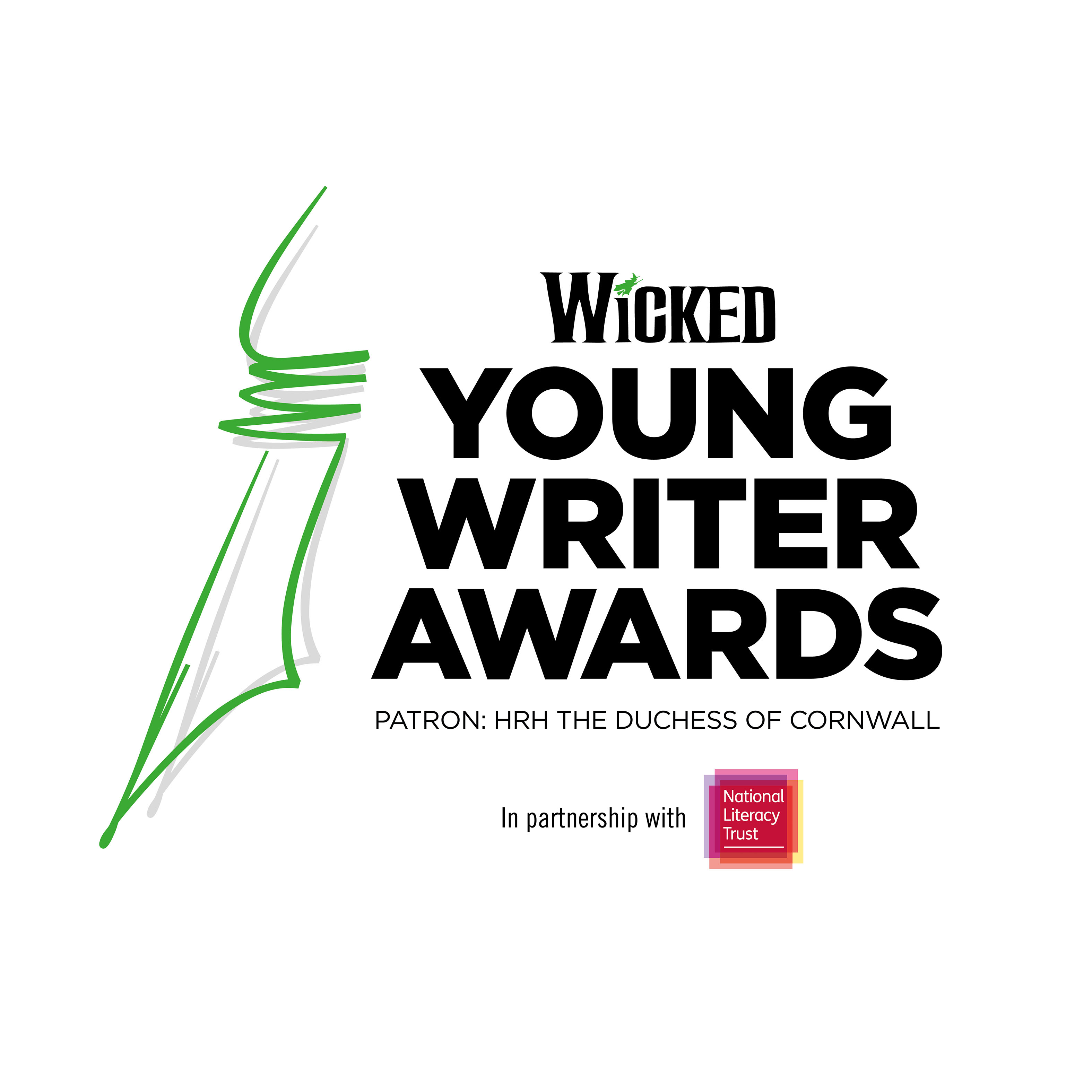 LoveReading (in all its forms) loves to nurture and encourage a passion for books, whether it's reading them or writing them. It is great to see such a varied writing award back again as the Wicked Young Writer Awards launches for its 9th year.
The official opening of the awards took place at an event for schools at Hodson Hall as a part of the Loogabarooga Literary festival in Loughborough. Read on for the official press release, more information about the awards and the people involved.
If you are wanting to enter this year's Wicked Young Writers Awards, then head to the website. Good Luck!
WICKED YOUNG WRITER AWARDS, created by the producers of the musical WICKED in partnership with the National Literacy Trust, is pleased to announce that entries are now open for the ninth year of the annual national creative writing competition. Entries close on 18 March 2019. Full details can be found at www.WickedYoungWriterAwards.com
The launch of the Awards was announced at an event for schools at the Loogabarooga Literary Festival, at Hodson Hall in Loughborough, on 23 October 2018.
Best-selling author of the 'Jamie Johnson' series, Dan Freedman, gave an inspirational talk about writing to 250 local school children. The event culminated in a musical performance by WICKED cast member Laura Pick, who officially announced the opening of the 2019 competition.
The Awards were created in 2010 by the producers of WICKED in collaboration with Sir Michael Morpurgo OBE and the National Literacy Trust to recognise excellence in writing, encourage creativity and develop writing talent in young people. Her Royal Highness, The Duchess of Cornwall is Patron of the Awards. The Awards raise awareness and funds for the National Literacy Trust, who are dedicated to giving children and young people the literacy skills to succeed in life.
Jonathan Douglas, Director of the National Literacy Trust, commented, "Writing can open up a whole new world of possibilities for children and young people. It can inspire creativity, fuel imaginations and give them the freedom to explore their thoughts and feelings. What's more, being able to write well can help children succeed at school, get a good job, and have a brighter future. This year's Wicked Young Writer Awards will give children and young people a unique opportunity to bring their ideas to life in a fictional story, poem, song lyric or piece of non-fiction writing. I can't wait to read all of the wonderful entries – good luck!"
Year 6 teacher Sophie Barnett whose school, St Thomas of Canterbury Catholic Primary, were the joint winners of the prize for most entries in 2018, said, "Although the standard of their writing was really good, and they had some great ideas, when entering our year 5 and 6 children's stories and poems into the competition, the thought had barely crossed my mind that anyone would be selected, after all, how many times as adults do we enter competitions, never winning anything? We were so shocked that we had no less than nine pupils selected as finalists. Keeping the secret from them and the rest of the classes was near impossible - it was a relief to finally be able to share the news. The day of the ceremony itself was breath-taking - how many people, let alone children, can say that they have stood on a West End stage? And while most of the pupils managed to keep their pure excitement contained, I'm told by the parents that they all barely slept a wink the night before from their nerves! We are so proud to have a runner-up prize winner at our school and are aiming to enter even more children's writing this year. The 2018 anthology sits proudly on my bookshelf, well-thumbed by my new class looking for inspiration for this year's competition."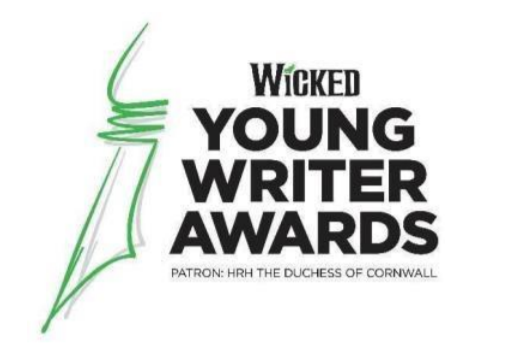 Michael McCabe, Executive Producer (UK) of WICKED said, "We remain hugely indebted to Sir Michael Morpurgo whose passion for literacy and creative writing motivated us all to create these Awards in 2010. We are also grateful to all of the judges and supporters whose invaluable contributions have enabled us to continue championing the extraordinary and important work of the National Literacy Trust. We take great pride in being able to encourage young people to channel their imaginations into the creation of original stories and poetry. Every year their story-telling inspires us all."
As in previous years, entrants can enter one of five different age categories; 5-7, 8-10, 11-14, 15-17, 18- 25. In addition, the 2019 Awards see the fourth year of the FOR GOOD Award for Non-Fiction, encouraging 15-25 year olds to write essays or articles that recognise the positive impact that people can have on each other, their communities and the world we live in. The WICKED FOR GOOD programme supports the charitable causes at the heart of the stage musical.
Pieces of original writing can be submitted, either individually or as part of a school group, until 18 March 2019. The overall winners from each category will win a VIP family experience to the West End production of WICKED, including an exclusive backstage tour and cast meet-and-greet, £50 book/eBook tokens, plus £100 worth of books for their school library donated by Hachette Children's Books. The individual school with the highest number of entries will receive a bespoke writing workshop for their school.
Stories and poems from 120 finalists from across the UK will be published in the annual WICKED YOUNG WRITER AWARDS Anthology. The finalists are also invited to an exclusive ceremony at London's Apollo Victoria, home to the hit musical since 2006, where judges and members of the WICKED cast will read the winning stories and poems and announce who has won in each category.
Previous winners include Freya Hannan-Mills (Winner,11-14 Category, 2018) who said, "I was both surprised and honoured that my short story 'Mushy Peas and Battered Bits' won the 11-14 category. I would really say to any other young writers that entering this competition is just a fantastic and exciting opportunity to present your writing."
Imogen Usherwood, (Winner 18-25 category 2018) "Winning the Wicked Young Writer Awards was such an incredible experience. Hearing my story read aloud onstage was truly surreal but so exciting. The whole process has opened up so many new opportunities for me, and I've actually had work published in a magazine since then! I would encourage anybody interested in writing to give it a go; I entered the Awards every year for three years before I was successful, and in that time my writing skills really improved. It has given me the confidence to think that maybe writing is something I could do as a serious career. The Wicked Young Writer Awards do so much good for young people, and I really cannot praise the contest highly enough because I am so grateful for everything it has given me."
The Awards are also pleased to announce as returning media partner for 2019, First News. First News will also sponsor the Award prize for the FOR GOOD category – a work-experience placement at the magazine for a young writer of 15-25 years. Editor Nicky Cox MBE also returns as a guest judge for the category.
Click here to read our previous post on the Wicked Young Writers Awards 2019!