Congratulations to Zaro Weil for her impressive win of the CLiPPA (CLPE Children's Poetry Award) 2020 for her 'much-needed and joyful' collection of nature poems, Cherry Moon.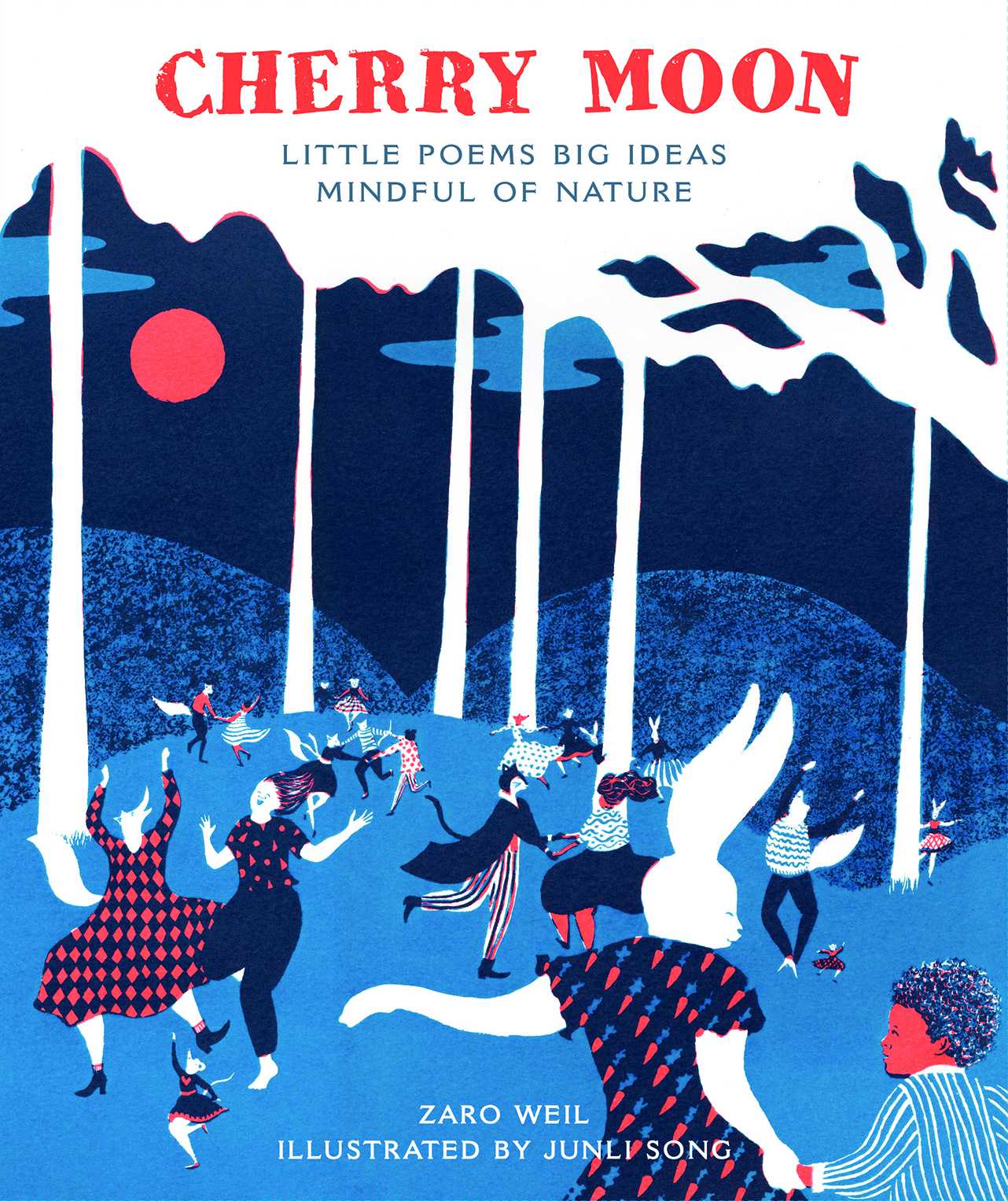 Cherry Moon
cherry moon
smooth
red
so perfectly shined
were you ever really
a blossom
In a very strong field, the judges also gave a Hightly Commended to Poems the Wind Blew In by Karmelo C. Iribarren, translated from Spanish by Lawrence Schimel.
Judge Steven Camden, spoken word artist and 2019 CLiPPA winner, said "Cherry Moon feels like exactly what we need right now. A magical journey, grounded in natural beauty and a sense of communal wonder and hope."
Fellow judge, poet Valerie Bloom added, "We found this a wonderfully evocative collection of poems a joyous celebration of nature and language. The playful exuberance of the text and complementary illustrations have immense child-appeal, but there is also an underlying thoughtfulness about the environment which parents and teachers sharing the book with younger children will appreciate. This is a book to be read and reread."
Louise Johns-Shepherd, Chief Executive at CLPE said, "The CLiPPA is a huge, inclusive celebration of poetry and its power to engage children. There has been a marked upsurge in interest in poetry for children this year – the National Poetry Archive has seen record levels of site visits for example and subscriptions to our Shadowing Scheme are three times what they were in 2019. Our winner is the perfect book for today: Zaro's poems allow children to explore their emotions and understand them as shared experiences; and it connects readers with the natural world, something that is vital at this time. Children need poetry right now, and we are delighted that so many children and their teachers joined us to celebrate at the Poetry Show today."
The full shortlist is:
Midnight Feasts. Tasty Poems chosen by A.F. Harrold, illustrated by Katy Riddell, Bloomsbury.
Poems the Wind Blew In, Karmelo C. Iribarren, illustrated by Riya Chowdhury, translated from Spanish by Lawrence Schimel, The Emma Press.
The Proper Way to Meet a Hedgehog and Other How-To Poems, compiled by Paul B. Janeczko, illustrated by Richard Jones, Walker Books.
Wain. LGBT Reimaginings of Scottish Folklore, Rachel Plummer, illustrated by Helene Boppert, The Emma Press.
Cherry Moon, Zaro Weil, illustrated by Junli Song, ZaZaKids Books/ Troika Books.
The CLiPPA was founded in 2003 to support, encourage and celebrate outstanding poetry and is the UK's only annual poetry award. This year the judges are poets Valerie Bloom and Steven Camden, winner of the CLiPPA 2019, alongside Tracey Guiry, director of the Poetry Archive and Charlotte Hacking, Central Learning Programmes Leader at CLPE.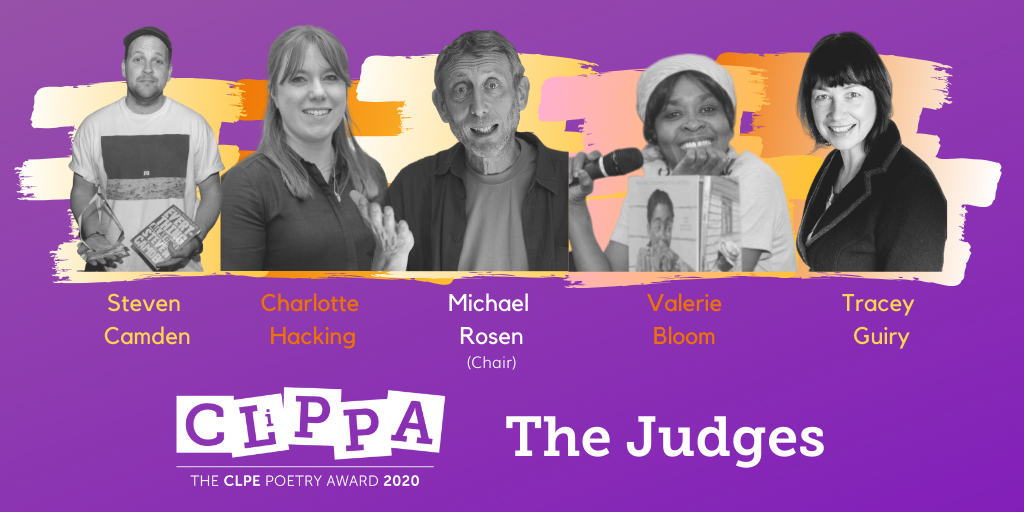 The Award was announced live at special Poetry Show hosted by The Times and The Sunday Times Cheltenham Literature Festival watched by thousands of school children across the UK. Zaro Weil receives a trophy and a cheque for £1000. As part of the prize she will also be recorded for the prestigious National Poetry Archive.
The CLiPPA is delivered in partnership with the Authors' Licensing and Collecting Society (ALCS) and supported by Arts Council England.
For further information please visit www.clpe.org.uk/poetryline/clippa