A Blooming Happy April from Lovereading4kids! Did you know that Hans Christian Andersen, was born in April over 200 years ago? Well, the fairytale continues! There are fabulous adventures, old and new, for your Little Mermaids and Brave Tin Soldiers to get stuck into. Read on to find out what else is new this month ...

Our Books of the Month bookshelf is an April shower of specially selected, simply sensational, scintillating stories by star scribblers ... don't miss our MEGA Books of the Month - both are not to be missed and have been reviewed, and loved, by us and by our Reader Review Panel: The Hit by Melvin Burgess 14+. - Thought-provoking, gripping young-adult thriller from the best-selling author of Junk AND The Dark by Lemony Snicket & Jon Klassen 5+ - Delightful, original and empowering take on the fear of the dark.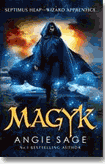 Sea-loving sailor of a boat named Muriel, April's Author of the Month is Angie Sage. Angie is internationally renowned for her incredible series for kids aged 9+ (but we know 7 year olds who've loved them!) charting the adventures of eponymous hero, Septimus Heap. The 7th (and final) book in the series; FYRE, is out this month and you can find it with all the other six on our special section dedicated to Angie and her wonderful creation! Check out too, some of the great reviews of the first one, Magyk, from our Kids Reader Review panel.

As always we have found some great first-time authors for your kids to discover this month. Look out for the Glasses Icon symbolising some brilliant Reader Reviews. MEGA DEBUT ALERT!!! - Seriously, do not miss this magical and astounding debut: The Last Wild by Piers Torday 8+- (yes, his Dad Paul wrote Salmon Fishing in the Yemen) - a wonderfully imaginative tale of magical self-realisation and endless possibility. A truly lovely book for kids.
Let The Games Begin! Ideas for the Holidays and beyond ...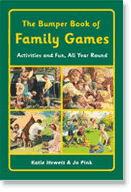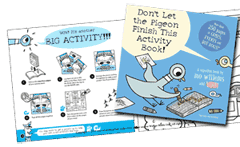 The Easter Holidays are here! Hooray. But what happens when you run out of things to do to keep the little ones occupied? Fear not. We have some books dedicated to great holiday fun-and-games for all the family ... The Bumper Book of Family Games - Exactly what it sounds like. And Don't Let the Pigeon Finish this Activity Book by Mo Willems 5+ - 272 pages of Fun and Games ... great, crazy characters and hilarity. Perfect for your Spring chickens! Great games to play in the non-competitive security of your loving family. What could possibly go wrong? Erm ... did you give me my £200 for passing Go?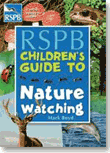 Remember Kids' Show: 'Why Don't You?' and their weekly advice to 'Get out and do something else less boring instead'. Well, with this in mind, we've a whole section dedicated to dragging your kids away from the TV, or other electronic devices, and outside having fun ... unless it's raining in which case we have indoor activity suggestions as well! New this month: RSPB Children's Guide to Nature Watching by Mark Boyd 5+, 7+ - a practical, exciting and comprehensive introduction to nature watching for children
Serious about Series'
We love a good series. There's nothing better than finishing a gripping adventure knowing that the next instalment is in reach! This month, in addition to Angie Sage's wonderful Septimus Heap, there are 2 more corkers for older and younger kids to enjoy: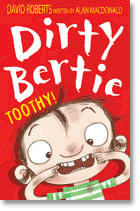 Dirty Bertie by Alan MacDonald is Back!

10 years old this year the Dirty Bertie series, for kids from 5 years up, has a new tale of nose-pickingly disgusting capers for the chaotic Bertie and his horrible habits. We love these stories and so do our kids, particularly the boys. The whole bunch can be found here ... but here's the latest: Dirty Bertie: Toothy by Alan MacDonald - No ordinary trip to the dentist when the patient is Dirty Bertie and there's an in-flight emergency on the way! th and LAST book in the series is out now and if you haven't yet discovered the; 'Lord of The Flies for the X-Men generation', genius of Michael Grant's epic adventures then you can find them ALL here. Get them before its 'Gone'!