Peter's Picked a Peck of Prized Titles!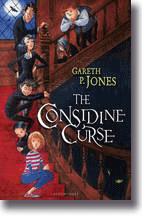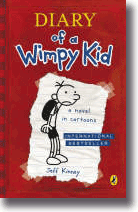 Here's one we mentioned earlier! The Blue Peter Book of the Year AND Book of the Decade have just been announced today. From a shortlist of 4 and 10 books respectively, and voted for by the children who love them, the winners of these coveted prizes from the nation's favourite children's TV show have been named. The hilarious Diary of A Wimpy Kid by Jeff Kinney has been voted best children's books of the last 10 years and the spookily brilliant werewolf mystery, The Considine Curse by Gareth P Jones won the 2012 Blue Peter book of the year. Find out more about all the winners
and shortlist today.... have emerged top of the field and you can find them and all the shortlisted books
here
.