A book as a gift for a child is thoughtful and magical and can leave a lasting impression. More than that... it's a neat rectangle that's REALLY easy to wrap! See our ''age ranged' Christmas Gifts category and Great Reads of 2012 You May Have Missed section for lots of ideas! And remember all UK orders over £15 qualify for free postage.
The Book of the Month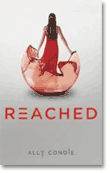 Ally Condie Reached. After much pre-publication word-of-mouth buzz the finale of the bestselling trilogy Matched series, which began with Matched and continued with Crossed, is now available. Find out the fates of Cassia, Xander and Ky in their fight to live the life they choose. A perfect gift for one of her growing legion of fans.
Get into the Christmas Spirit
Fantastic Christmas Stable written by Juliet David and illustrated by Steve Smallman. Learn and play with this unique colourful nativity book. Complete with opening flaps, amazing pop up visuals and additional press out figures to add to the scene; perfect for 5+ readers.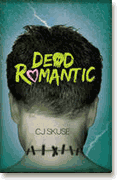 2013 is going to be a cracking year for children's fiction if the pre-publication books we have seen in the office are anything to go by. See below for the best ones we have seen so far.
We are also looking for teenage book reviewers for two amazing titles. Ferryman by Claire McFall is is brooding love story with a hero who's as wild as Heathcliff, as aloof as Mr Darcy and as desirable as Edward! Dead Romantic by C.J. Skuse shows us how finding the best bits of a boy is surprisingly difficult - especially when it's a heart of gold that you truly, deeply want! Just visit the book pages to find out how to register your interest in reviewing one or both of these titles ahead of publication.
See the bookshelf below for more Pre-Publication exclusives with reviews by members of our Lovereading Reading Panel being added all the time:
Second books due in the series - time to get reading!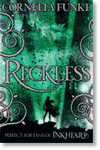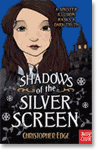 January 2013 sees the release of the second novel in two exciting series'. Why not read an extract right here on Lovereading4kids to see if one or both of them are for you? Firstly, bestselling author Cornelia Funke, whose Inkheart was a world-wide phenomenon, has created a wonderful imaginary world peopled with a gigantic cast of original and outlandish characters for 11+ readers. The first in the series was Reckless the second is Fearless.
And, from Christopher Edge, a Victorian thriller for 9+ readers with a fast-paced cinematic style featuring a feisty 13 year old heroine. Twelve Minutes to Midnight was the first and the second is Shadows of the Silver Screen.
Go 'beyond the page' with Quentin Blake

Possibly best known as the illustrator of Roald Dahl's children's books titles in addition to his own sumptuous picture books, Quentin Blake's Beyond the Page is a stunning, richly illustrated first-hand account of his life and work. Both a memoir and a treasury, celebrating his life and work, this is the perfect book for adults this Christmas, particularly those who have an interest in children's illustration and those who have or are still sharing Quentin Blake picture books with their children or grandchildren.
Children's Book Awards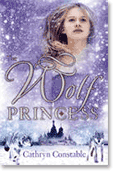 This time of year there are two big Children's Book Awards and we have all the details. The winner of the Specsavers Children's Book of the Year will be announced on 4December; we are rooting for The Wolf Princess by Cathryn Constable. In addition there is the prestigious Costa Children's Book Award, with winners due in January. Our favourite on the shortlist is Maggot Moon from Sally Gardner. Good luck to all the authors and see our Book Awards Category for all the shortlisted titles.
P.S. We are also looking for 10+ readers to review the book Sword of Light, the first in the magical Pendragon Legacy series, which is out in paperback in early 2013. Visit the book page to find out more.