Our mid month email is, once again, packed with new and exciting extra features to spice up your children's reading. If they are environmentally minded then check out our revamped 'Green Reads' category or if they want to get ahead of the pack try some of our 'Pre-Publication Exclusives'. Or just browse any of our many categories and download some free Opening Extracts to help you choose.
Launched in January,
Conspiracy 365
is such a a cool concept - a thrilling roller coaster adventure that unfolds over a whole year, with one episode published each month. February's title is out now and there's a great video trailer to really whet the appetite. So, get your children hooked (it's not too late to catch up as each book is incredibly fast paced and under 200 pages long!) and they'll be reading all the way through 2010.
We at
Lovereading4kids
believe that books can change the world - that's why we've put together a category of entertaining and informative books that will enthuse children of all ages about looking after their planet as they grow up. We've added lots more titles this month to turn your children green.
This Month's Highlights - not to miss
Giles Andreae, Emma Dodd

For babies and toddlers - a simple and life-affirming book about all the wonders of mum!

Buy £8.24

Saving £2.75 (25%)

Shirley Hughes

3+ Join young Lily as she finds out doing new things isn't so scary as it seems - by the author of timeless picture book,

Dogger

.

Buy £8.24

Saving £2.75 (25%)

K.A.S. Quinn

9+ Imagine E Nesbit crossed with Philip Pullman and you'll have an idea how good this first episode of a major new trilogy, The Chronicles of Tempus, is going to be.

Buy £7.49

Saving £2.50 (25%)

Jacqueline Wilson 9+ A story about two girls, one from a council estate, one with millionaire parents, who find in each other something they've been missing all their lives. Buy £9.74 Saving £3.25 (25%)

Will Peterson

11+ The third and final instalment in this gripping paranormal adventure trilogy.

Buy £5.24

Saving £1.75 (25%)

Delphine de Vigan

14+ Translated from the French original, this is a tense, brilliant novel about the true nature of home and homelessness.

Buy £7.49

Saving £2.50 (25%)
As good today as they've always been - our Essentials category
If your kids are stuck for something to read, there's no better place to look than our
'Bookshelf Essentials'
page, featuring some guaranteed timeless reads. Newly added this month is
Rosie's Walk
, a whimsical tale of a little red hen and a sly fox that's celebrating its 40th anniversary this year.
And something we prepared earlier....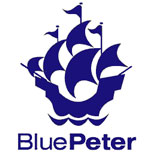 What makes the
Blue Peter Book Awards
special is that they're decided by a panel of young readers and each category very much 'does what it says on the tin' with categories for 'Most Fun with Pictures', 'Book you can't put down' and 'Best Book with Facts'. So the books on the shortlist, all featured this month on Lovereading4kids, are pretty much guaranteed to thrill young readers. Have a look and download free extracts from the finest books and picture books of the last year. 
Find your favourites today...