We hope you and the children are having a great start to the new decade, and that books are playing a big part! According to our literary calendar, Judy Blume, Kenneth Grahame, Laura Ingalls Wilder and Charles Dickens were all born in the month of February, and every time we recall such brilliant children's writers it inspires us to go out and find new talent to tell you about - to help kids of today fall in love with reading.

Our Bookshelf of fantabulous Books of the Month
MEGA BOOK OF THE MONTH! - Time Riders by Alex Scarrow
As well as our normal bookshelf of Books of the Month we want to shout a bit louder about one of the most anticipated new books for young readers. Written by an established adult author Alex Scarrow Time Riders is his first children's book. Three teenagers have cheated death. Now they have to fix broken history, and stop time travel from destroying the world... Readers of 10+ will be transfixed by it. Find out more and read a free Opening Extract!
Help your kids' imaginations with the books behind the films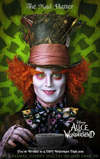 Films are a wonderful way of piquing children's interest in stories, but sometimes it's good for them to read the book before they see the movie because when you read you can imagine how landscapes, characters and adventures look - it's brilliant brain training. So we're launching a new category with information about upcoming films and the books they're based on - to help make books a part of the whole experience. Find out more about the brilliant new films due for release and created from even better books.
Win yourselves something fantastic - new competitions

After a brief break for January, our popular Free Prize Draws and Competitions section is back! This month we have prizes linked to cats, dragons and teenage spies!
Asking the big questions - Author of the Month Gemma Malley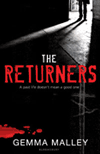 Gemma's powerful and gripping novels for young adults are often based on big ideas about science and moral duty.
Her new book, The Returners, is no exception. It's an endlessly thought-provoking story set in an alternate future that questions the role of every individual in society.
Why not take a look at all the books from February's Author of the Month and download some free Opening Extracts - we're sure your teenagers will get hooked...
February - Debuts of the Month
Guest Editor of the Month - Robert Muchamore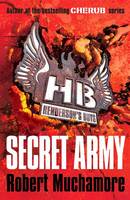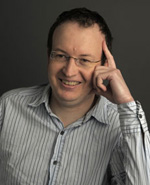 Best known for his Cherub Series, Robert Muchamore is also the author behind the more recently penned and wildly popular Henderson's Boys series, the latest of which - Secret Army -
is out now. This month Robert has chosen a selection of books, exclusively for Lovereading4kids, by authors who have influenced and inspired him in his impressive career to date.
Have you or your children read the cult Classic Catcher in the Rye?
The recent death of the author J D Salinger has reignited interest in his book, which is considered by many to be one of the most important books of all time.
Long a staple of GCSEs perhaps it's time to take this out of the classroom and either revisit or say hello to the teen anti hero Holden Caulfield. Read an Opening extract and find out more..
We hope there's plenty here to help your children keep on enjoying books, and to challenge them to progress their reading skills. Have a great February!