Greetings June Bugs! Did you know that it was on 26 June 1284 that the Pied Piper is said to have lured the children of Hamelin to a watery end? Don't worry - the only end we'll lead them to is a literary one! We've got a bumper basket filled with great titles and exciting reads for all ages, from toddlers to teens, this month. Read on for more information about what's new at Lovereading4Kids this summer.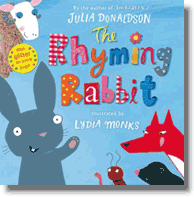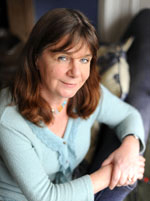 The Children's Laureate is a vital role, especially in todays video game and tv dominated culture. So we are delighted to let you know that Julia Donaldson, creator of the Gruffalo, has just been announced as a sucessor to Anthony Browne.
Coincidentally we also have her latest book on the site the hilarious Rhyming Rabbit. Find out more today...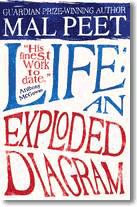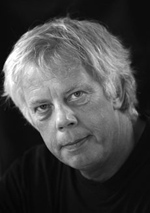 Our multi award-winning Author of the Month this month is the brilliant Mal Peet. Inspired by Shakespeare's Othello, his 2009 novel Exposure (a topical novel about fame and football) won the Guardian Children's Fiction Prize. His latest title, Life: An Exploded Diagram is an intricate and brilliant coming-of-age story set against the backdrop of the Cold War that has already garnered fabulous praise.
As part of our Author of the Month category we are featuring all of Mal's books on the site and all have extracts which you can download and read to see if you like thems.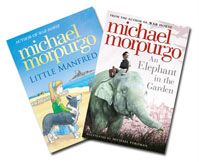 We are delighted to welcome back Michael as our Guest Editor this month. Author of the modern classics War Horse and Why the Whales Came, he is one of the most prolific children's writers. Perhaps his passion for animals and city farms has given Michael the inspiration for his amazing catalogue of literature for kids of all ages? He has two novels published this month. An Elephant in the Garden is a brilliantly touching novel about a family during the war, who must not only save themselves but also their pet … er … elephant. Little Manfred, again set in wartime, is both heart-warming and heart-breaking with beautiful illustrations from his friend, the phenomenally talented Michael Foreman!
Passionate about encouraging children, Michael has agreed to share with us not only his own favourite books but also his 10 rules for becoming a writer.
3+ Vibrant, fun and sparkly book for 3 year olds and up – It's tooth-love!

Buy £8.24 Saving £2.75 (25%)

9+ The realities of an horrific war and the bravery it inspires, through the eyes of an 16 year old soldier.

Buy £5.24 Saving £1.75 (25%)

12+ Touching adventure tale of two brothers all alone in the world

Buy £4.49 Saving £1.50 (25%)

14+ Haunting epic, where true love must do battle with ancient Gods and their feuds.

Buy £5.24 Saving £1.75 (25%)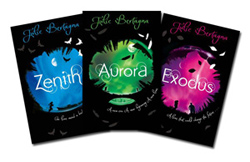 We love this unique and topical adventure from award-winning author Julie Bertagna, which comes to its brilliant end with the publication of the third in the trilogy, Aurora. In a drowned world, the search for a future is a terrifying fight for survival. The mighty ice caps at the poles are in meltdown, the seas have risen and land has disappeared forever beneath storm-tossed waves.... Exodus, Zenith and Aurora tell the incredible story of young people with the will to make their own new beginnings in the harshest of worlds.
We like nothing more at Lovereading than being able to give books away for free and this month we have some absolutely cracking free prize draws for you to try your luck in! We have already mentioned the 100 copies of Dead Man's Cove by Lauren St John (get reading now as the sequel is out shortly) and the Read with Biff, Chip

and Kipper sets - but did you know that the late Reverend Awdry, creator of Thomas the Tank Engine, would be 100 this month and we have a £130 set of books up for grabs? Finally fans of I am No 4 and Young Sherlock Holmes should get clicking as well...
Talented writer and illustrator Rebecca Elliott knew from an early age that her love of writing and art would fuse together. Her much acclaimed book Zoo Girl (for 3+) is a beautiful picture book blending the
appeal of animals with the heart-warming message of friends and family. Also published this month is
Sometimes
, a touching tale of the love between brother and sister and the overcoming of disability to have a fun-filled life.
Click here for more info
.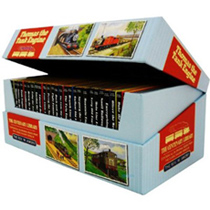 You may have gathered by now that The Reverend W. Awdry, creator of Thomas the Tank Engine, would have been 100 on 15 June this year! To celebrate the work of this late, great author and his much loved creation, a 42nd title, by his son Christopher who took up the Thomas baton some years ago, is due for release in tribute.
What's more, a special centenary box set of Reverend Awdry's original 26 titles is also out. It's a must-have – in fact a must for kids and adults alike! We think it's a great one to give to Dad on Father's day. We also have one of the amazing £130 boxed sets to give away – so enter the free prize draw today.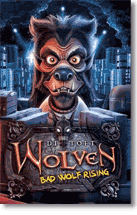 Having given away 100 copies of the first in the Wolven Series by Di Toft, we are big fans of this fun and exciting werewolf series for kids aged 9+. We hope you are too, because the 3rd in the series, Bad Wolf Rising, is out now and is another great adventure for wolven friends, Woody and Nat, as they battle evil and try to stop the rise of a bad wolf-pack. Catch up with the action here…
Well, that's all for this month. We hope you get great weather and great reading in June and we'll see you again in sweltering July! Before that, though, don't forget that Father's Day is 19 June. We have loads of gift ideas to help you here!
Give Dad a gift he can keep forever.
Happy Reading