Elle McNicoll's A Kind of Spark will be brought to UK screens in a live action series, following a partnership with BBC Children's and 9 Story Media.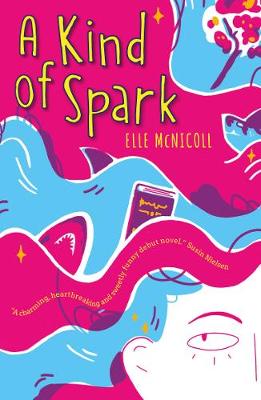 The book won the triple crown after taking home Waterstones Book of the Year earlier this year. Originally published in June 2020, A Kind of Spark had already won the Blue Peter prize for best story, and was named as Blackwell's Book of 2020.
When 11 year old Addie, who is autistic, learns about the 16th century women who were persecuted for witchcraft, she starts to lobby for a local memorial in her small Scottish village. With the help of a new girl at school, she fights valiantly against injustice and oppression.
Based on the debut book by the award-winning children's author, A Kind of Spark interweaves the past and present, and will feature across eight episodes full of "magic, mystery and friendship", with a strong message of inclusion.
Sarah Muller, BBC Head of Commissioning and Acquisitions for the seven to 12 age group, said: "We're delighted to bring this moving and powerful story to audiences in the UK. In Addie we have a character who is relatable, uplifting and inspiring and we can't wait to bring her story to life. Our aim is to reflect all of our audience on screen and this story of difference and acceptance is one that we can't wait to tell."
A Kind of Spark will be created for television by Anna McCleery ("Free Rein", "The Secret Life of Boys"), written by Anna McCleery and Elle McNicoll and produced by 9 Story Media Group.
The series is the first announced since 9 Story acquired a minority equity stake in Knights Of. "We are thrilled to partner with BBC Children's to bring this incredibly special story to the screen," said Gráinne McNamara, vice-president of live action for 9 Story. "Just like the countless kids who have fallen in love with the book, we were instantly captivated and inspired by Addie's way of looking at the world. Representation is crucial in kids' television and we are excited to bring A Kind of Spark to new audiences in the UK."