As if we need an excuse to read for an hour a day, we will be all taking part in Read Hour tomorrow, a UK campaign which hails from Finland and culminates on UN Literacy Day on 8th September at 2pm for a reading hour.
The aim of the Read Hour campaign is to instil a new festival dedicated to literacy and to raise the topic of declining reading, especially among young people. And that, as you may imagine, we wholeheartedly endorse here at LoveReading4Kids.
Taking part in Read Hour couldn't be easier: all you need to do is spend one hour of your day reading. The official Read Hour will be held from 2pm – 3pm, but if it's not possible for you to read either by yourself or with your family at that time, you can do it at any time during the day.
There will also be special Read Hour events taking place at Waterstones stores in London and Glasgow at 4pm tomorrow. The Glasgow event at the Sauchiehall Street store will see Moomin storyteller Liz Fost entertain and delight audiences with interactive storytelling and crafts.
In London's Kingston store attendees will have the opportunity to meet and have a photo with Moomintroll and hear tales of Moominvalley from children's author Philip Ardagh, the author of The World of Moominvalley.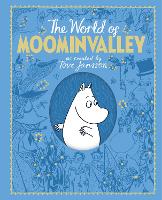 To really get into the mood, you can access activity sheets to support Read Hour here. Whether you're a fan of word search, crosswords or suduku, dive in and have some Moomin-themed fun!
You might have guessed from the that this year Read Hour will be partnering with our friends the Moomins.
So, tomorrow, grab your current read, get into your favourite reading spot and dive into your book. And share your images with us on social media - the channels are all highlighted below using the hashtags #ReadHour #ReadHourUK
For more information please visit: https://www.nuori.fi/en/read-hour/